Redhead English Dominatrix with a penchant for punishment, and the epitome of elegant sadism. Knows a thing or two about femdom…" With this words Domina Liza describes herself on Twitter. She is in fact one of the most distinctive Mistresses I know. And I know quite a lot. Domina Liza is unique in every way. She combines characteristics slaves dream about: She is strict, demanding, intelligent, imaginative, creative and as you see in the pictures: outstanding elegant and beautiful. What a woman! Let's talk.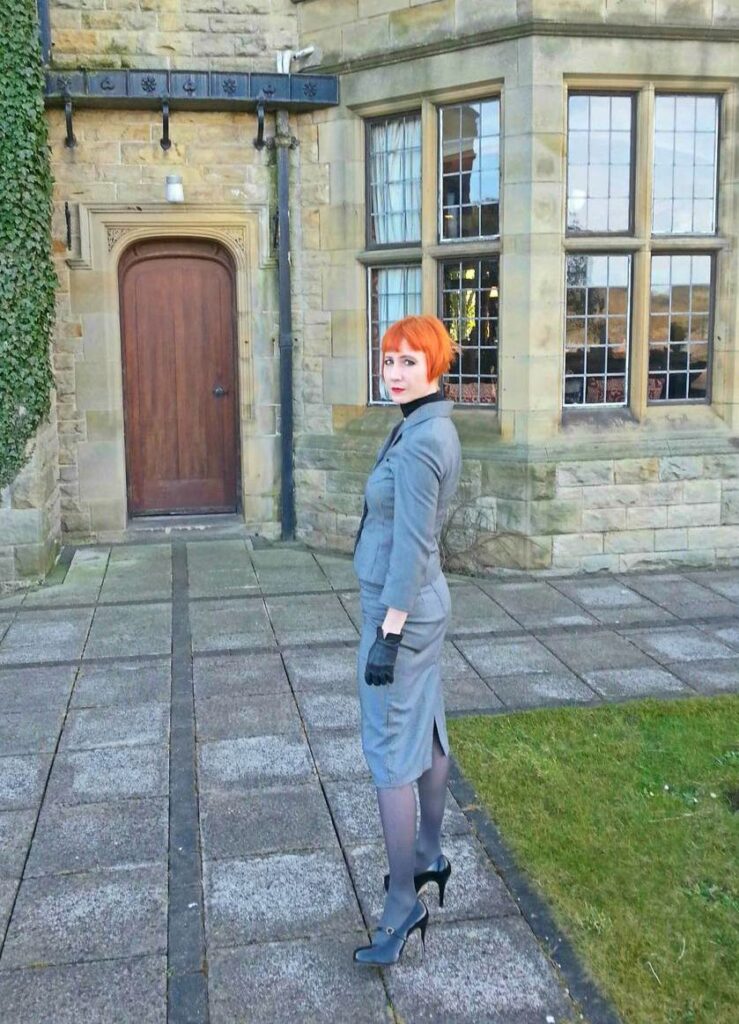 Lady Sas: Dear Liza, let's go back to the very beginning: Please tell us how you came in contact with Femdom and BDSM.
Domina Liza: I first came into contact through my interest in fetish – I was a goth as a teenager and so felt very comfortable wearing leather, latex, thigh boots etc. I was also involved in music promotion when I was a little older and at some of the events I attended there was a fetish crossover and also dungeons for bdsm play. I gradually became more interested in this over time as it seemed a very natural progression for me to explore this fascinating world further. I then started playing with friends and doing lots of research and reading!
Domina Liza from Derby, UK
Lady Sas: What is so fascinating about Femdom from your perspective? What do you love about it?
Domina Liza: I find the whole psychology behind femdom fascinating – it really does seem the natural and proper way of relationships between women and men. I am not a raving feminist by any means but I've always thought that women hold a certain power over men through their femininity and sexuality. Women have always controlled men in all stages of history and in all walks of life – the way it should be! I love the dynamics, the power exchange, the reactions and the control.
Lady Sas: What are you looking for in a session? When is a session fulfilling for you?
Domina Liza: First and foremost I look for compatibility. I will only undertake a session with someone I am sure I will have a good session with – this can be because of their tastes in bdsm but also a general feeling which I get from our prior communication. It is paramount to me that both of us enjoy the session, and even if I never see the person again I want him/her to have good memories of our time together. A session is particularly fulfilling to me if I have a spark with the person – it doesn't need to be doing a particular activity. I also love reactions – groans, cries, struggles, expressions and so on – I feed from these to make the session a great experience for both of us.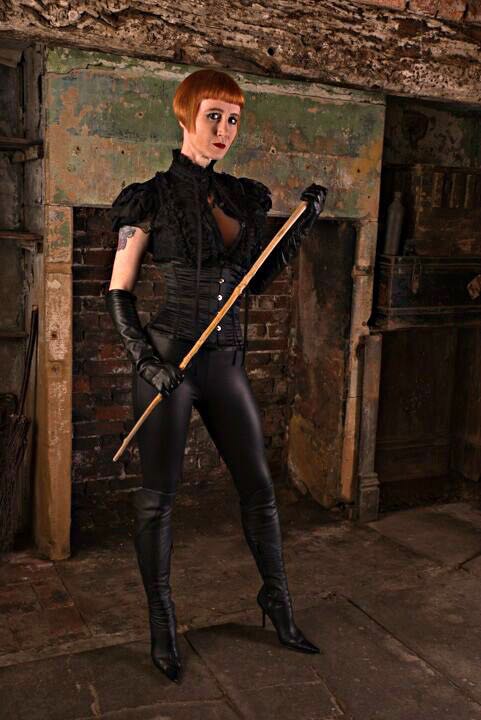 Domina Liza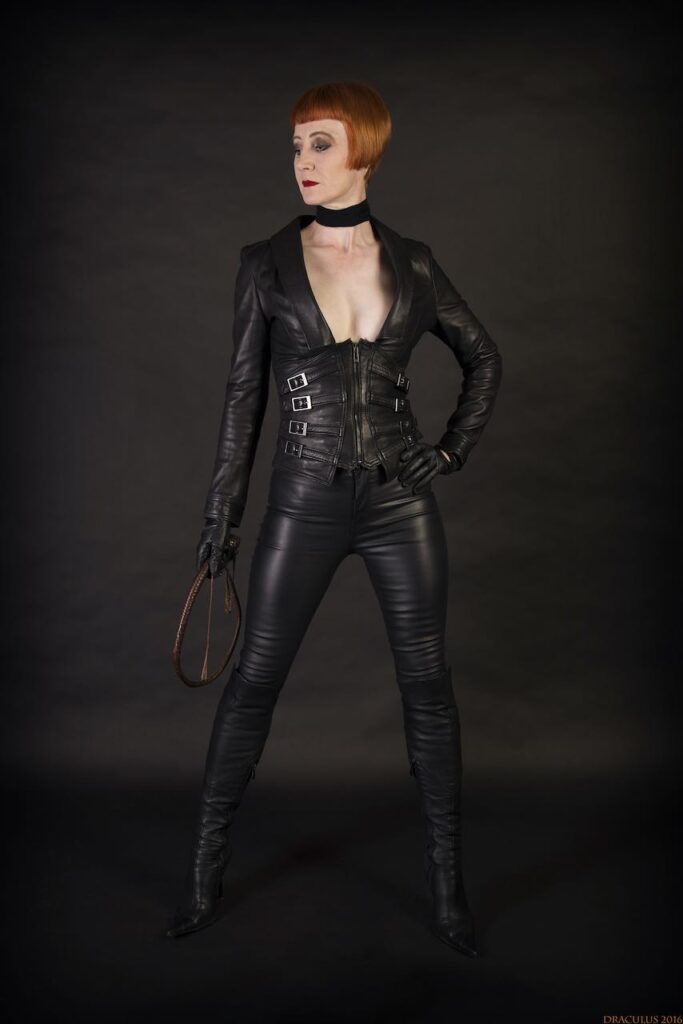 "I don't call it a 'job' as it is more a lifestyle choice."
Lady Sas: Is there something you really love and you really hate about your job as a pro Domina?
Domina Liza: I really love meeting so many interesting people and having such a fabulous time playing with them. I don't call it a 'job' as it is more a lifestyle choice. I operate from my own home and so everywhere is a reminder of what I do. I also love the flexibility it gives me to work (not that it's work!) when I choose and have free time to do so many other things if I wish to. There isn't anything I really hate about it – there are occasional phone callers who try to make fake appointments but I am wise to their nonsense and this doesn't annoy me anymore!
Lady Sas: Please tell us a bit about the English BDSM and Femdom scene from your perspective.
Domina Liza: I don't really have that much to do with the English 'scene' as such. I operate independently and so only see other pro Dominas occasionally for filming or double sessions. There are a couple of femdom clubs in the UK which are OK, but I find the more general bdsm clubs rather disappointing. I am in a lifestyle relationship with my own slave though and so prefer to play privately when not in session with my clients.
Lady Sas: You have played with English and German slaves. Are there differences?
Domina Liza: I haven't actually noticed that much difference – the German ones I played with were for filming and so they had quite a good pain tolerance (which is always a good thing!) and so perhaps it wasn't a good example of all German slaves.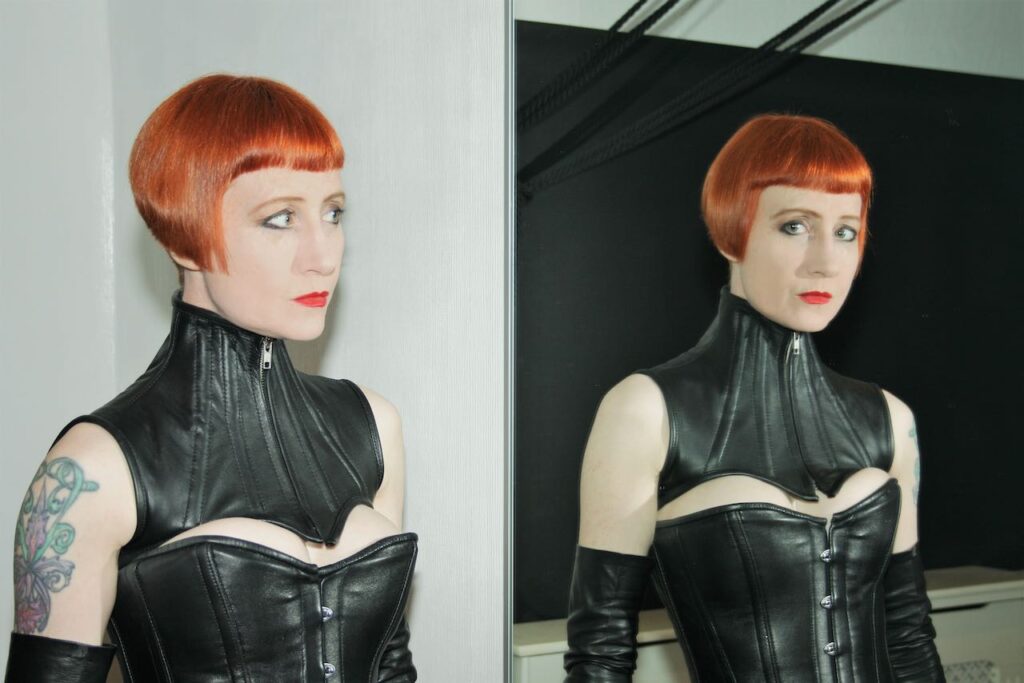 Domina Liza about Berlin
Lady Sas: You've been to Berlin. What do you think about the city?
Domina Liza: I really like Berlin – I visited a few times many years ago along with some of the other nearby cities such as Leipzig, Chemnitz and Dresden as I used to attend music events in the area. I've really enjoyed my more recent visits to Berlin though – it has such a relaxed atmosphere compared to some capital cities (London!) and seems spacious and clean too.
Lady Sas: When you look back: Did the professional scene change? And if yes: how?
Domina Liza: I think the professional scene has changed considerably due to the wide use of the internet in my opinion. When I first started to work as a pro Domina there were still many magazines in print and clients would contact you purely from seeing your advert. Nowadays we all have websites instead and people can find out so much more about you before arranging a session – social networking such as Twitter plays a big part, too. I also think that some elements of session content has changed – the internet has meant that people are more exposed to all kinds of elements of bdsm through films etc, and so perhaps want to try things that they wouldn't have previously considered.
Lady Sas: When you enter the dungeon: in what kind of position do you want to see the slave waiting for you? I realized that expectations are different from Domina to Domina.
Domina Liza: This depends on what type of session it is – I often like them to strip in front of me and then stand in front of my mirror whist I examine them. I like them to feel vulnerable, naked and exposed in front of me who they perhaps only met 5 minutes before! Sometimes I like them waiting for me in a set position, for example on all fours or some other slave position they have been taught.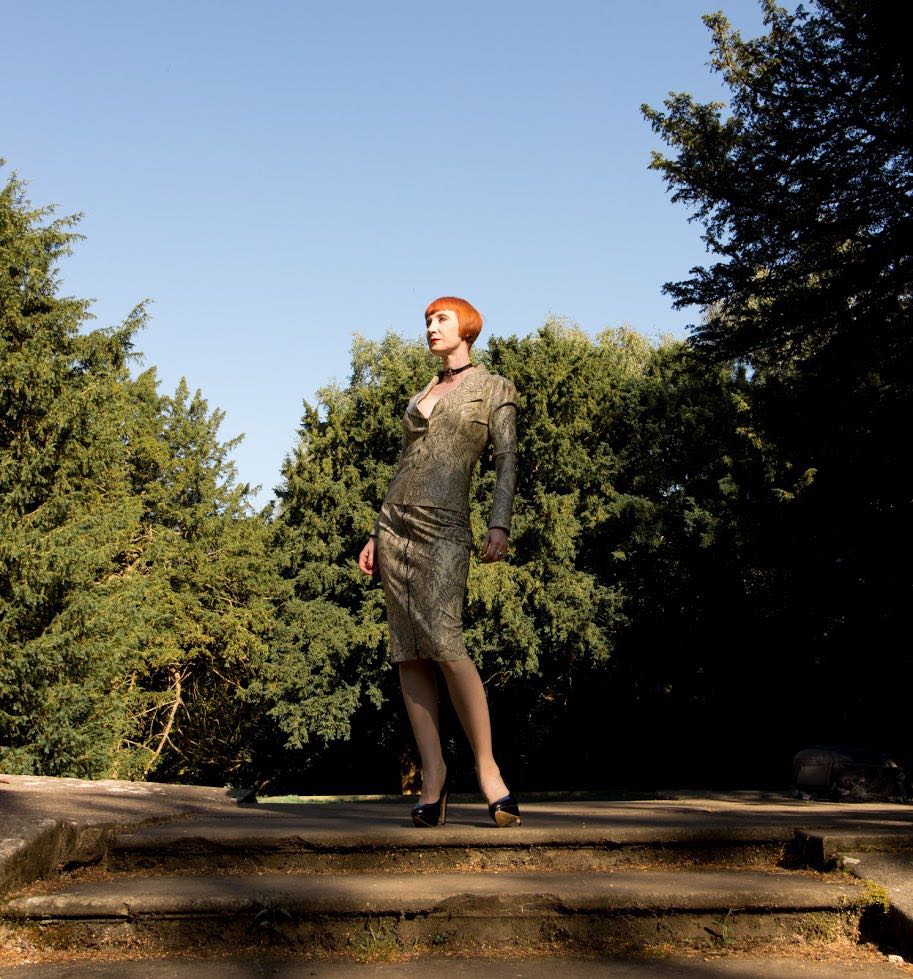 What inspires you?
Lady Sas: What inspires you? How do you come up with new ideas for sessions?
Domina Liza: I am inspired by the dynamics and reactions of myself and my slave, and what kind of thing they are interested in exploring with me. Every person I see is so different and although I sometimes have a loose plan of what I will do in a session, this can change so quickly as new ideas spring into my mind. My creative side works on overtime in a session, especially if I am doing a role play which I really love, and so ideas tend to flow freely!
Lady Sas: What are your plans for the future?
Domina Liza: I don't have any definite plans apart from continuing to enjoy my sessions with both regular and new clients. I also want to continue making films for my Clips4Sale page, and hopefully travel to Germany again soon for sessions and filming.
Lady Sas: Wonderful, Liza! Thank you very much for taking the time.
Domina Liza: Thank you for the interview questions – it has been very enjoyable answering them!