I know Dominatrix Dinah from the videos she shot for OWK. She ist also well-known from House of Sinn. The attractive and elegant Lady from Amsterdam moved to Dubai and also gives sessions in Bahrain. On her website she says: "I consider myself an artist, and the psyche of a sub is my canvas. I love the moment when I feel you 'let go' and relax under my control". Let's find out more about Dubai Mistress Dinah in this interview. Enjoy!
Lady Sas: Dear Dinah, when you look back to the very beginning – how did you get in touch with BDSM and Femdom? How did it all start?
Dominatrix Dinah: I come from the upper-class family in which ladies are superior, so the dominance is in my genes. Except this, I am naughty, curious and interested in the people's mind. My fascination for the fetish cloth I developed already in my early childhood. I was dreaming to wear over-knee boots, nylon stockings, corsets, shiny outfits or a leather. When I became an adult, I was visiting fetish shops and there I met nice people, I start to go out with them to the parties. The men usually liked to serve me and submit to me, so well, this is how all starts.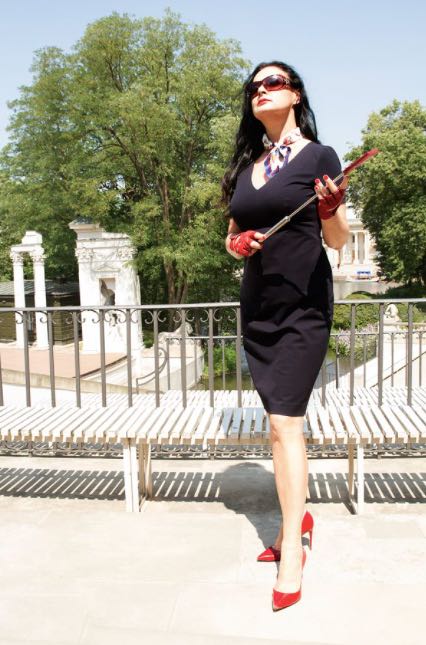 Interview with Dubai Mistress Dinah
Lady Sas: You are famous for your stunning OWK-videos. Is there a difference between your BDSM-life before and after the videos? Became your worshippers more international for example?
Dominatrix Dinah: O yes, for sure OWK videos gave me much more international fame.To film with OWK was one of the best decisions I ever made, and to attend their events the best time. When I am there, I feel like a fish in the water! For the rest, I shoot videos regularly with the company Empress Tales from the Netherlands, it is much fun too.
Lady Sas: You moved from Amsterdam to Dubai. What's the story behind this?
Dominatrix Dinah: There are many gossips about why I left Amsterdam, but the true story is that I was totally fed-up with the weather! The business-wise Amsterdam is a great place, it is also a very beautiful city, but the continuous rain and the strong winds made me very depressed. I was always shaking from cold and the humid air. It was a very hard decision to close my studio and leave Amsterdam, but now I am happy, also because my life became more adventures.
Lady Sas: Where are the differences between your work in Amsterdam and in Dubai? I guess there are no dungeons in Dubai, right?
Dominatrix Dinah: True, there are no dungeons in Dubai but honestly, you hardly need them. The fetishes and desires in the Middle East vary from the Western ones. People here are mostly into foot fetish and soft domination, so you do not need any extreme surroundings.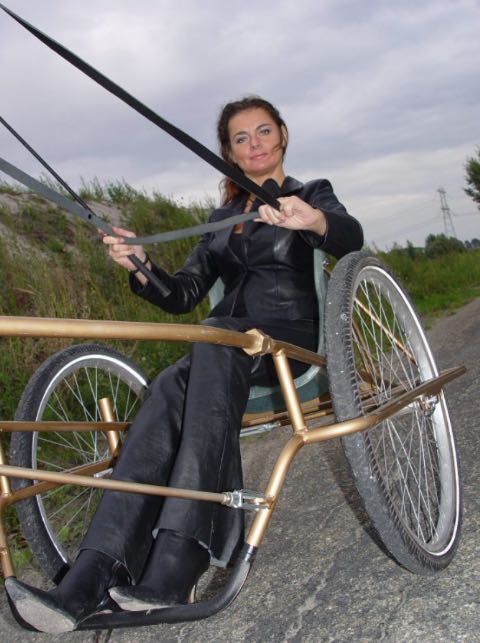 The differences between subs in Amsterdam and Dubai
Lady Sas: Let's have a look at the subs in Amsterdam and in Dubai: Where are the differences?
Dominatrix Dinah: The difference between subs in Amsterdam and Dubai in the first place is the age! In Europe, people usually start with BDSM after having many vanilla experiences and when there are older. In the Middle East fascination about female domination lives between young people.
Lady Sas: You are a very experienced Femdom. Is there something you have learned about men you can share with us?
Dominatrix Dinah: O well, yes, I learned a lot about men not only from BDSM but also from psychology I studied. The biggest difference between woman and man is that man hardly can control his sexual drifts, this is what makes him so weak.
Lady Sas: What inspires you to come up with new ideas for sessions?
Dominatrix Dinah: The most inspiration I take from the conversation just before the session, after this I just follow my feeling.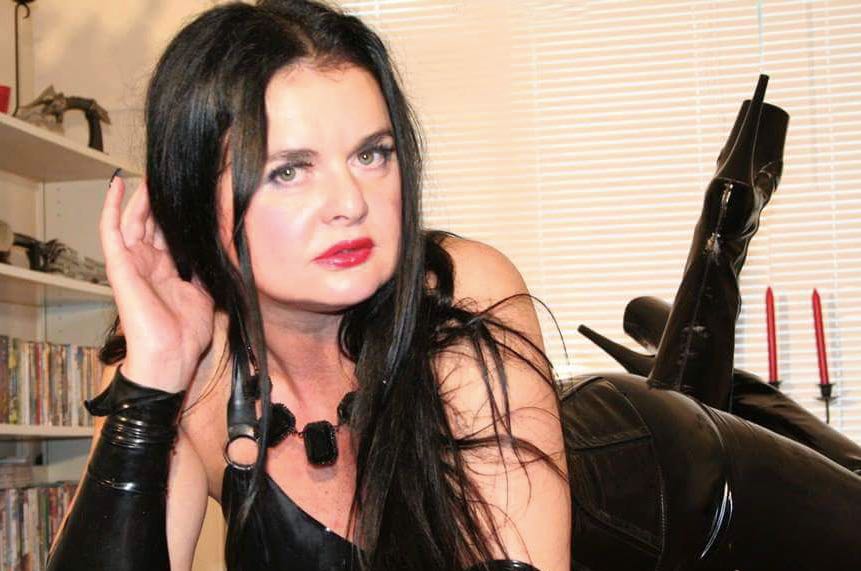 Dominatrix Dinah – also available in Bahrain
Lady Sas: Do you still travel or are you now exclusively in Dubai?
Dominatrix Dinah: I give sessions also in Bahrain and I travel on private invitations all over the World. For the rest, I plan to visit Northern countries like Finland and Norway. I can handle the cold climate without any problem, so far is dry.
Lady Sas: What do you do when you don't dominate men? Are there any hobbies or activities?
Dominatrix Dinah: I love to spend time with my family and I care for my old mother. My hobbies are sailing and making paintings.
Lady Sas: Thank you for this interview.