Mistress Iris is a ​stunning Los Angeles based Dominatrix. She is an expert in the bittersweet art of Tease and an artist who loves to create amazing pictures and mind-blowing videos. Now listen up, Berlin: Mistress Iris is visiting the German capital in July 2018 (7/4 , 5, 8). Wow, that's great news! So let's find out more about her. I had the pleasure to ask Mistress Iris some questions.
Lady Sas: Dear Iris, there is a tradition in my interviews. The first question is always about the very beginning. So, how did you come in contact with BDSM? How did it all start?
Mistress Iris: I grew up in Japan where depictions of kink and fetish permeate the media, so I was always very familiar with it. I remember, even as 11 year old school children, asking each other if we thought we were "S" or "M" as in we were sadistic/dominant type or masochistic/submissive type. I always said I was "S." I was right.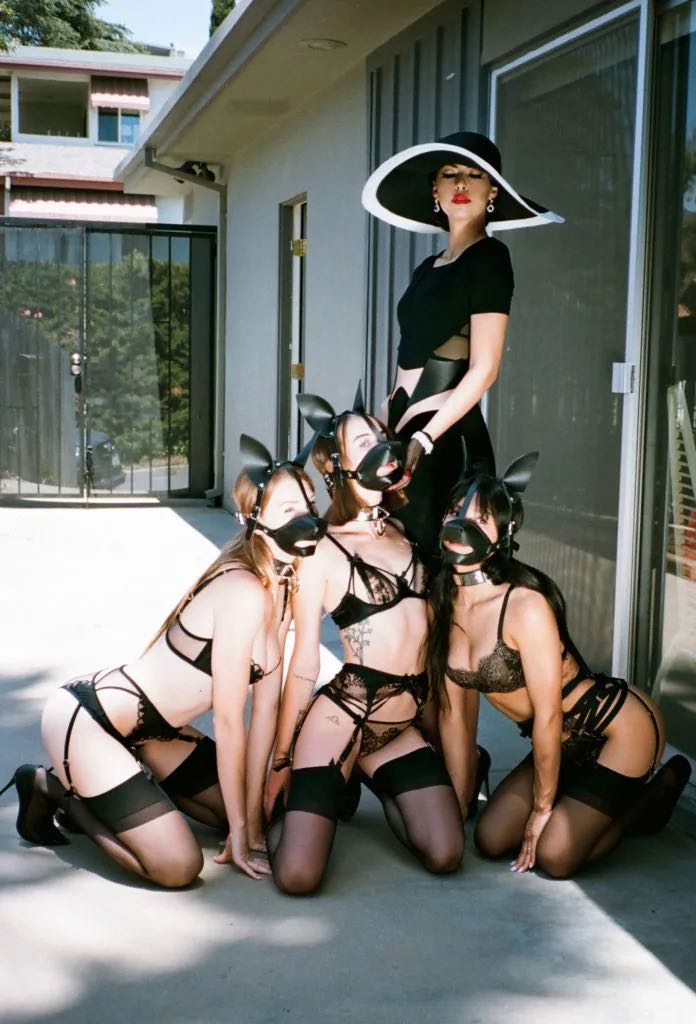 Mistress Iris from Los Angeles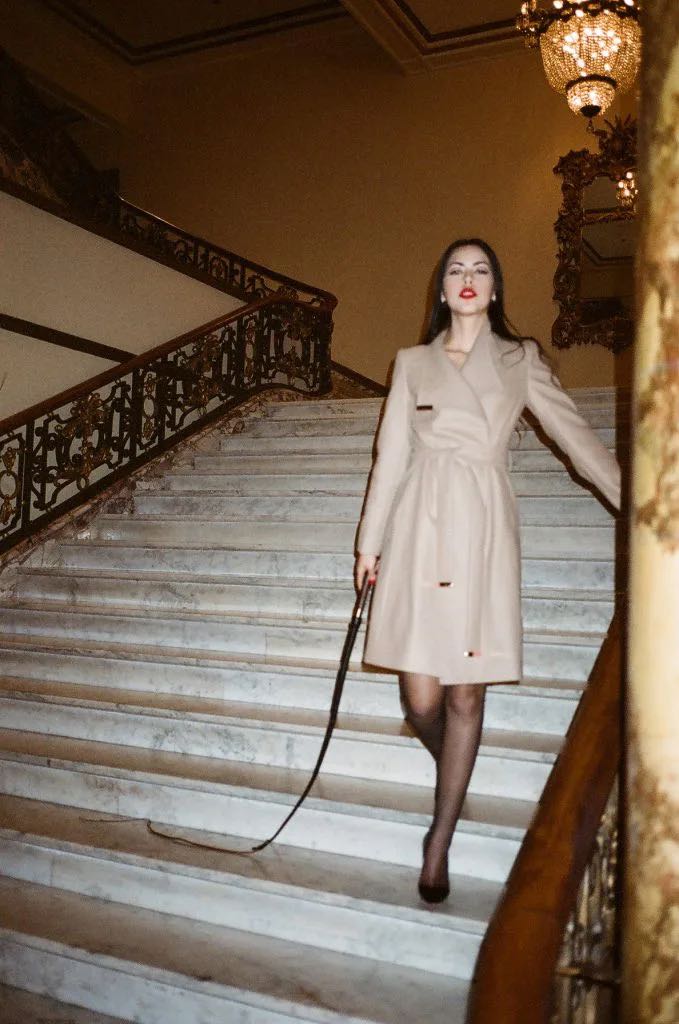 Interview with Mistress Iris from LA
Lady Sas: Please describe your development to become a Dominatrix.
Mistress Iris: When I was 19 I met a boy who was naturally more submissive, and I was naturally more dominant – neither of us had any experience in BDSM at that point, but we quickly fell into a power dynamic. It all started out with tease… I loved flirting and tantalizing him, but he would never dare make a move. I quickly realised how much power that gave me. He would become so very desperate, and I, in turn, could make him do whatever I wanted. I kept pushing him further and further, and together we experimented with a variety of play. In the time that followed, I explored BDSM in my personal life with each new partner, honing my skill and refining my interests, and after six years had passed, I made the decision to become a professional Dominatrix.
Lady Sas: What is it that fascinates you about being a Mistress
Mistress Iris: What I enjoy about being a Professional Mistress is that I am always being exposed to new kinks and fetishes. I am constantly discovering fresh things that I find erotic, especially with loyal subs with whom I have established a strong trusting relationship, and can push their boundaries a bit further each time we play.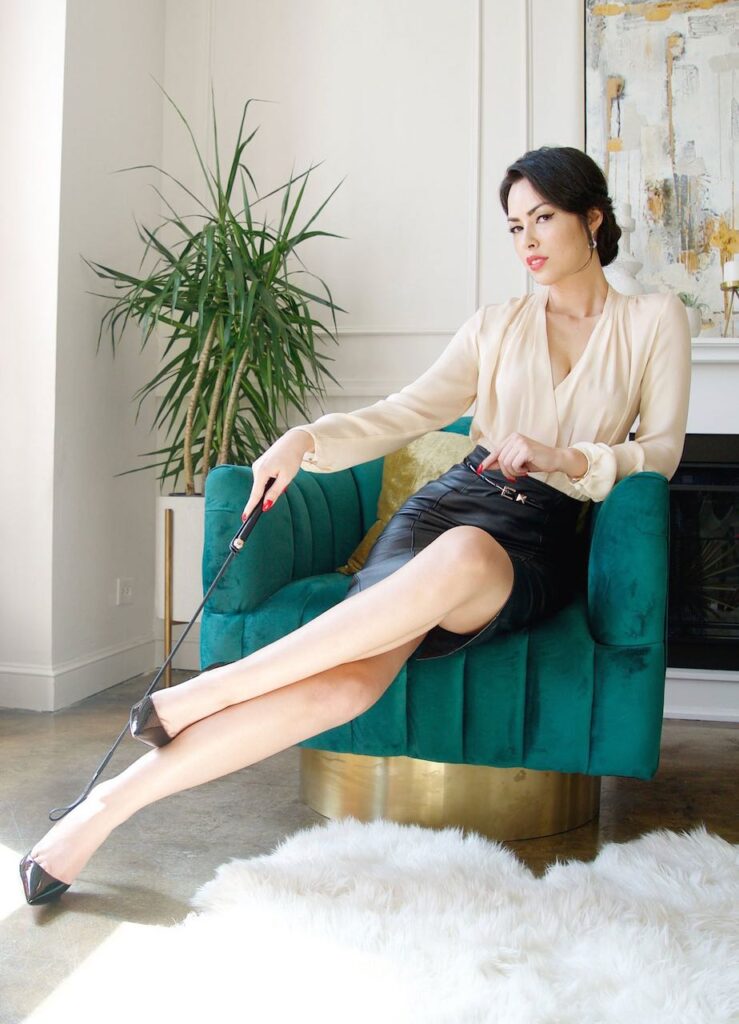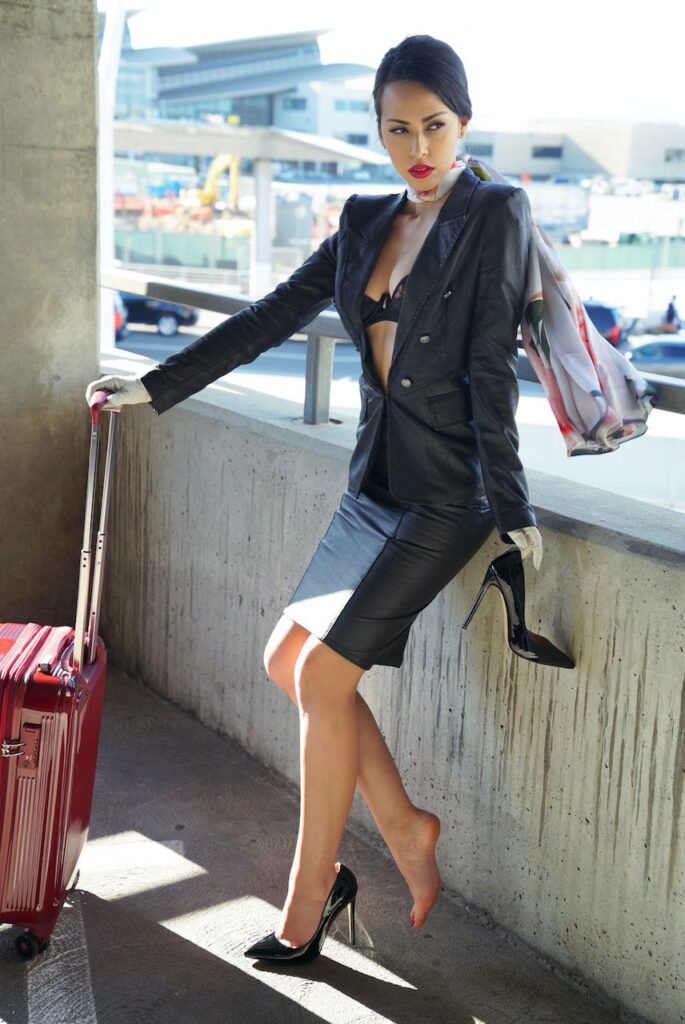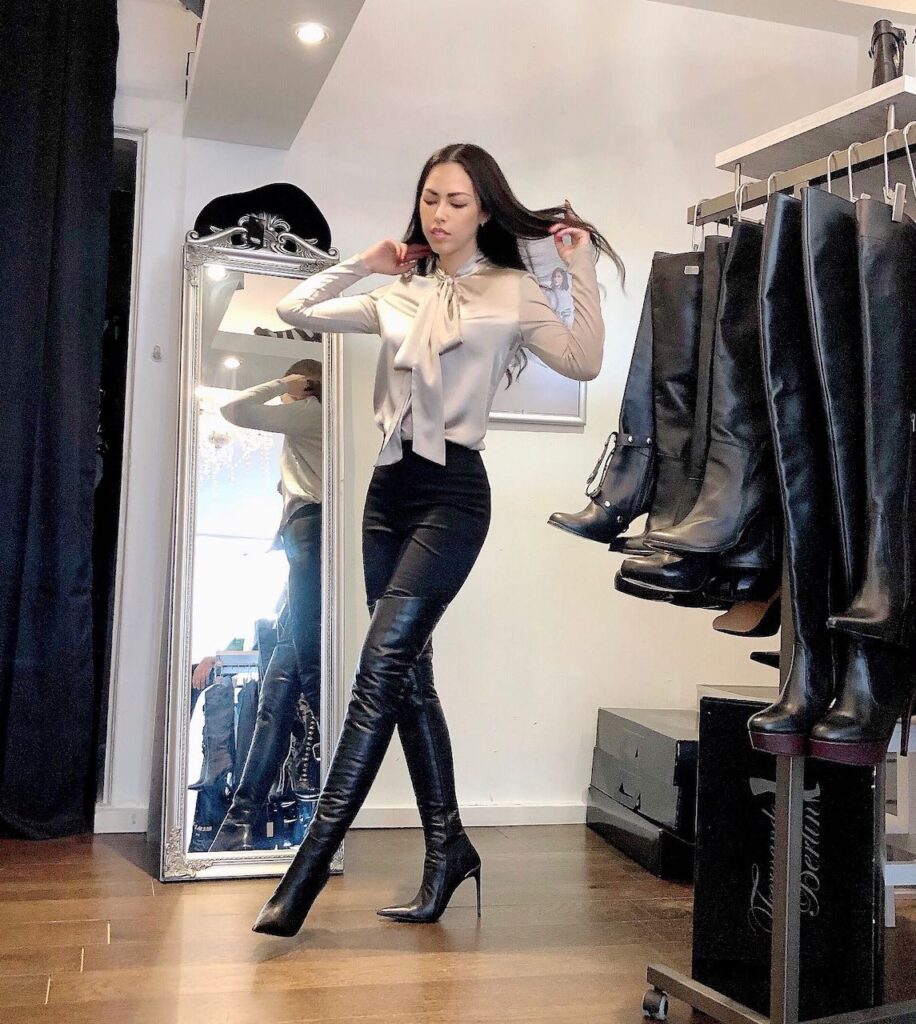 "BDSM can be a sacred moment"
Lady Sas: Has BDSM changed your view of men?
Mistress Iris: I think being a FemDom gives me a unique insight into the degree to which masculine social roles can adversely effect men's emotional wellbeing; how important it is to have a space to be vulnerable, and the pain that can accrue over years of external posturing and interior neglect. It's actually a universal human need, I believe – to be vulnerable. If your life lacks a space to be vulnerable (and in many societies men are, as a class, habituated to this painful absence), BDSM can be a sacred moment in which you put your trust in the Dominant, and in doing so let go of and even lose yourself. I play with people of all gender expressions, and though there may be noticeable trends in the psychology of male subs, many are universal to subs of all genders, reflecting instead a need for simplicity borne out of the at times painfully complex era in which we live.
Lady Sas: You call yourself a "Connoisseur of Tease". How does it feel to tease a sub?
Mistress Iris: Ooh, yes. Tease is at the core of my sexuality. What I'm really turned on by is the exquisite expression of pure desperation. The moment a person can't compose their facade any longer – when their dignity, their sense of self goes out of the window and they begin to beg and plead. It's when I have the most power over them – it's orgasmic. Prolonged tease and mind games can be a great tool for putting someone into that headspace. While some may lean towards force as their method of power exertion, I prefer to seduce and persuade people to do things. To each their own, or in the case of subs, my own.
Lady Sas: A slave adores his Mistress, but at the same time he knows that he can never touch her – aside from kissing her feet. Can you explain the psychology behind this?
Mistress Iris: I'm sure every dominant woman has her personal boundaries when it comes to interaction with a sub. Personally, I like taking control of people's pleasures, and for me, the more someone wants me, the more I want to dangle their desires delicately before them, so to speak – to tease them with it, to taunt them while being entertained by their wimpers. For the sub, this dynamic space of desire and desperation, this tug of war in which they are both the losing team and the rope itself, can be powerfully intoxicating, more electric, and more substantive than many vanilla couples' full bodied tawdry pawings — of course there's still plenty of amazing vanilla sex and terrible bdsm to go around, no one single sexual modality has a monopoly on quality or mediocrity.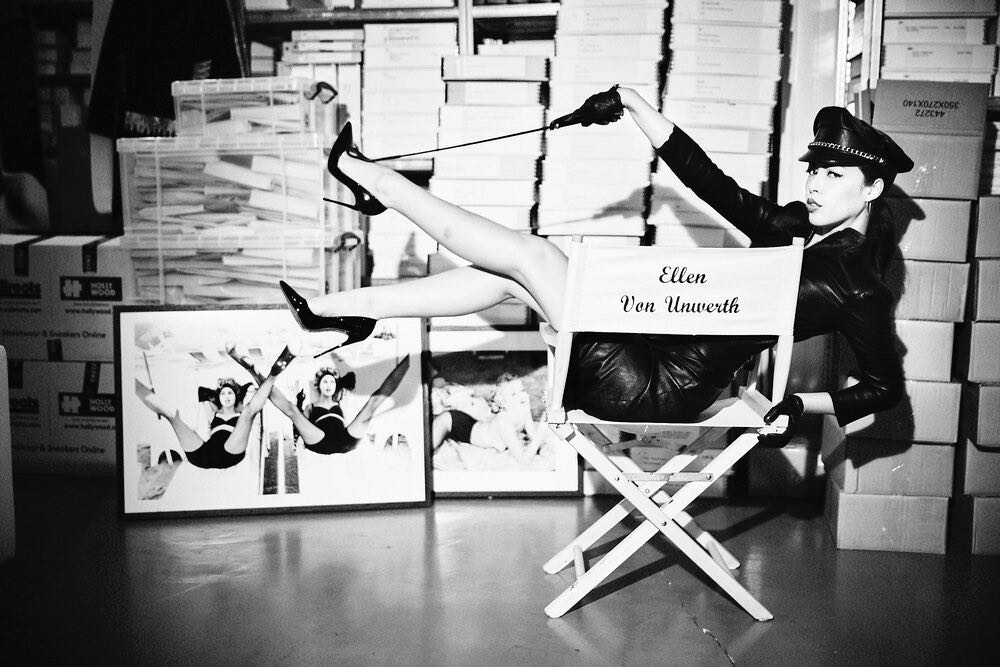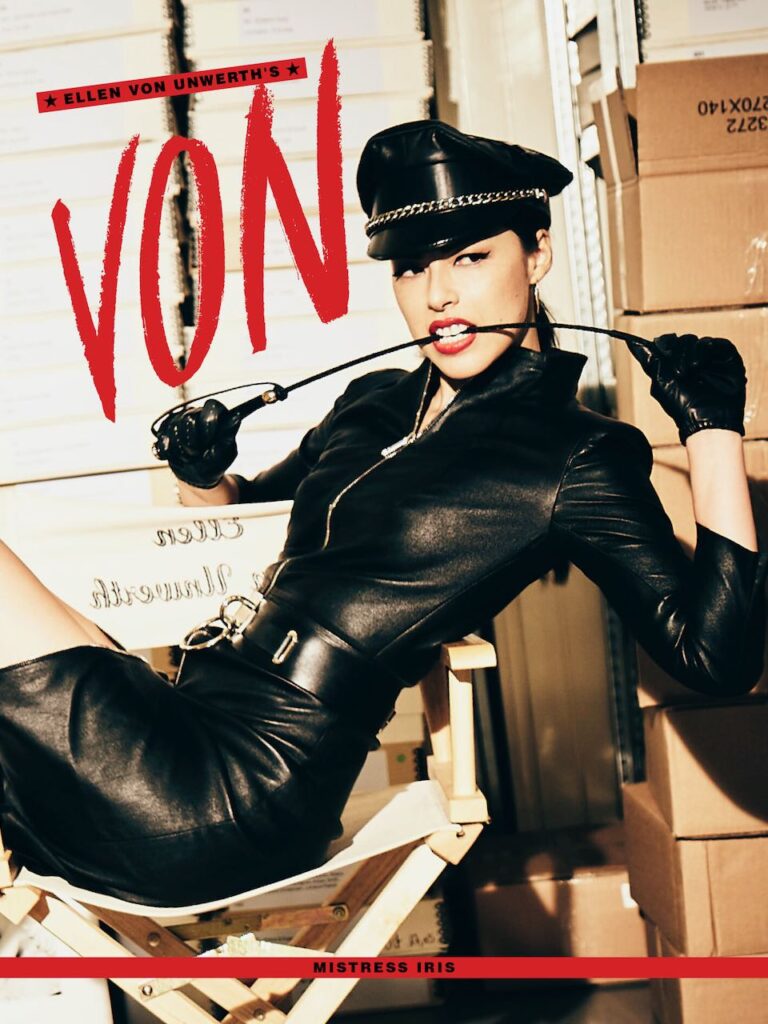 "Anticipation is the best aphrodisiac" – Mistress Iris
Lady Sas: Please help the female readers of my blog: How can we improve our tease-skills? What is important? Any hints?
Mistress Iris: Anticipation is the best aphrodisiac. Women are so used to giving men whatever they want, but you'll see once you playfully withhold, the power you command, and the tension that builds up in its wake.
Lady Sas: You travel to Europe in June and July and will be in Berlin in the beginning of July. That's wonderful, we love to have you here. Why did you decide to come to Berlin? Is it your first time in Germany?
Mistress Iris: It is indeed my first time in Germany, though I've heard many wonderful things about the art scene in Berlin. I love collaborating with artists to create FemDom inspired photography and videos, so I hope to make some art inspired by the scene while I'm there. You can see some of my collaborative work on my website under Gallery, and more on Instagram @dominatrixiris.
Lady Sas: What is the image you have in mind when you hear about German BDSM?
Mistress Iris: Hahaha. The stereotype is definitely that it's very hardcore. Though I do enjoy some sadistic and hardcore play, I am definitely not the prototypical cold and stern Mistress – I'm a mischievous, erotic, seductress, and therefore didn't think I'd fit into the scene in Germany too well. However, one of my long time subs from Berlin encouraged me to try it out so, here I am! You all have him to thank for my presence, but I'm sure he won't mind if you just thank me instead.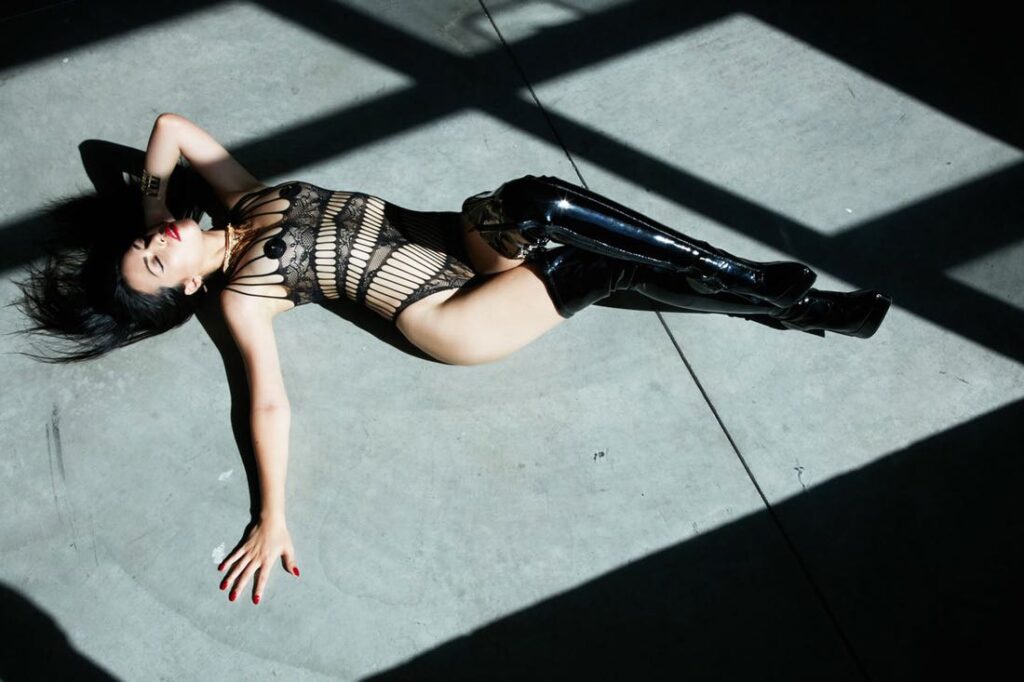 "I advertise as the Tease Mistress" – Mistress Iris
Lady Sas: What is the most popular fetish of your guests?
Mistress Iris: Definitely all forms of tease, since I advertise as the Tease Mistress. Longer dates are also popular. Starting out with dinner or perhaps a shopping trip where the tease already begins. Sometimes I may be in a mischievous mood, and make them take Viagra or wear a remote controlled plug. Sometimes, it's subtler things happening under the table, guided purely by touch. By the time we arrive at the playspace, they're already reduced to a puddle.
Lady Sas: Please tell us a bit about your private background. What inspires you? Are there any hobbies?
Mistress Iris: Kink and human sexuality is my passion. I love immersing myself in it, in both my personal life and for work. I draw my artistic inspiration from the power of female sexuality, alchemically coaxing the erotic energy out of my subs, and transmogrifying it into art.
Lady Sas: Final question. What are your plans for the future?
Mistress Iris: One thing that I realized when I began currating my instagram is that so many of my followers were not the typical adult industry consumers. Though I do have many male and female subs who follow me, many of my fans are everyday women who are inspired by seeing a woman who is confident and owns her sexuality. I would like to continue finding ways to integrate kink and the world at large, to be more accessible to the as yet unawakened mainstream audience… while unflinchingly dominating the world, of course.
Lady Sas: Thank you very much. Enjoy your time in Germany! We love to have you here.