I consider BDSM a form of creative self-expression which utilizes fantasy for catharsis, exhilaration, and arousal.", says Mistress Veronica from the city of the cities: New York. The beautiful, intelligent and very charismatic Lady has been a BDSM player for 13 years and a professional Mistress for 7. Her private dungeon is located downtown NYC. It's a great pleasure to have her on my blog. So, dear friends, let's have a look at New York!
Lady Sas: Dear Veronica, please describe the BDSM scene in New York a bit for us.
Mistress Veronica: I am unsure what the lifestyle scene is like in NY anymore. When I first started nine years ago, it was non-existent except for Paddles, which has been around for thirty years or more. There was also a goth party where they had a little platform for people to play – it was mostly light stuff like flogging and spanking. Now the market is saturated I believe, and there are many parties. The trend has moved away from static places like clubs where everyone goes, to themed events that may be in one place one week and another the next. I have never really liked "the scene", as in my experience it is dominated by male doms and I don't really want to look at that. I had my own party for awhile, where my girl gang would attack the guys who showed up. It was quite fun, but a lot of work and I am in school now, so cannot run it any longer. We were called The Violent Fems, maybe you've heard of us!?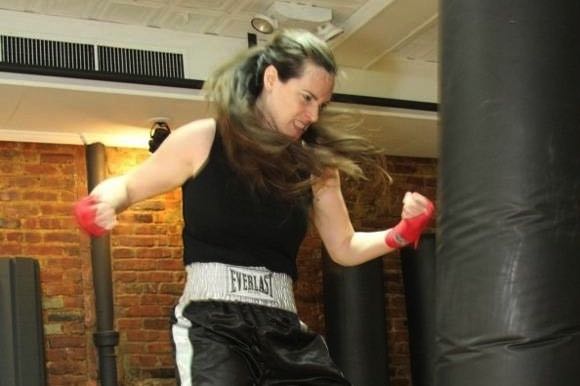 Interview with Mistress Veronica from NY
Lady Sas: Can you tell us how you came into contact with Fetish and BDSM?
Mistress Veronica: I have always been interested in countercultures from when I was a teenager, and drank up books such as Different Loving and Interview With A Vampire. Later on, I had a vague feeling I wanted to participate in pain play when I was in my early 20's and living in Seattle. I found a place called The Wet Spot, which is called something else now. They were well organized and made everyone go through an orientation. There was no drinking or drugs allowed. I met some great people. I fell in and out of the scene as I moved around in my 20's. I then came to settle in NYC and found "my calling" as a dominatrix.
Lady Sas: Why are these games so fascinating to you?
Mistress Veronica: I think they were fascinating when I was inexperienced because they were a sort of dark mystery I wanted to solve. Now I'm interested in them more from an armchair psychologist point of view. To observe how people's various fantasies can be a catharsis, a secret, a guilty pleasure, an obsession, or a healthy outlet. Or everything all together. The contradictory nature of people's predilections and the conflicted relationship people have with them and also themselves is one fascination I have. I guess I am more fascinated with talking them through it and owning their fantasies, although those sorts of conversations are usually only with clients who I am quite close to.
Lady Sas: Did your job as a Dominatrix change you as a person in a way?
Mistress Veronica: Yes, it has made me a great reader of people and their motivations. It has also made me far less judgmental about people's various fetishes and the reasons behind them. In the past I may have chalked some things up to a troubled childhood, but now I think that is a very one-dimensional, flippant point of view. I also think it has contributed to making me a stronger person and a more committed feminist (although I know how unpopular that term is).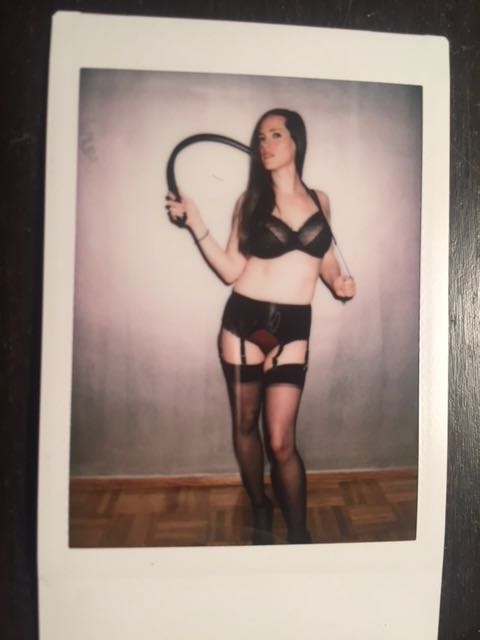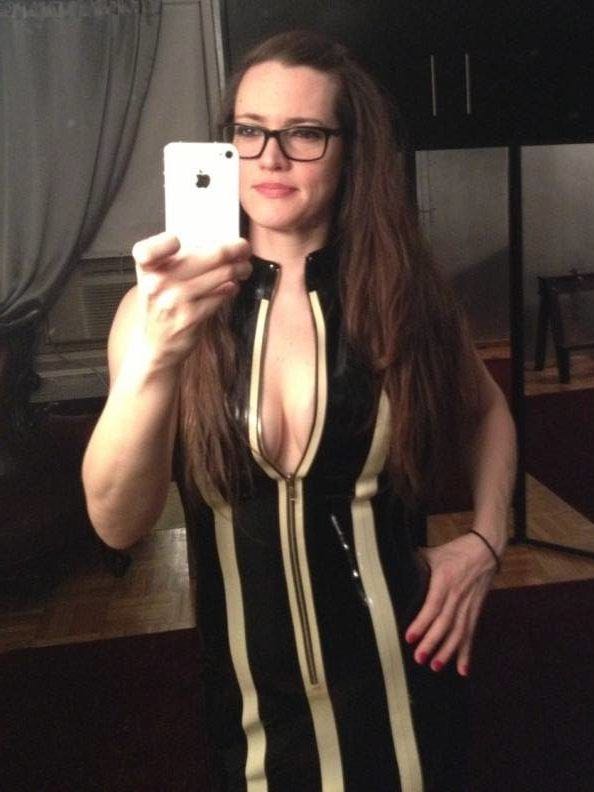 The most surprising BDSM scene.
Lady Sas: What was the most surprising scene you can remember from a session?
Mistress Veronica: There are two that come immediately to mind. One, when I first became an independent mistress, was with a client who was into very casual cross dressing. Panties, stockings and the like. I then wondered what it would be like to dress him completely in my clothing and put lipstick on him, so I did, and he broke down and cried. I kind of took a gamble, because I didn't know if he wanted such a complete transformation, but it seems like he needed a reaffirmation that he was a cross dresser or trans, or something. I never heard from him again. I hope he took that experience and became more comfortable with himself.
The second is probably the moment a client of mine and I realized he is a true sexual masochist. He literally comes just from pain. That was amazing and hilarious. He loves to construct scary looking implements for me– floggers with nails, a screw that acts as an electrified sound (for urethral insertion)– just insanely painful stuff. He's very fun, and I am very fond of him.
Lady Sas: What inspires you? How do you come up with new ideas for sessions?
Mistress Veronica: I get inspired when the other person is excited and we have a good chemistry. When I have someone's complete trust and they want me to do whatever I want with few limitations. Looking in people's eyes when I know they are experiencing something that's been in their mind forever and are finally making a reality. Punching, kicking, and generally showing off to martial arts enthusiasts is also really great.
Lady Sas: I think NY is an amazing city. I've been there for a couple of days as a tourist. So I have to ask this: How is life in New York from your point of view?
Mistress Veronica: NY is a beautiful struggle.
Lady Sas: Final question: What are your plans for the future?
Mistress Veronica: I go to school, and do not plan to be a full-time mistress for very much longer. I will always probably practice BDSM with my dearest clients though.
Lady Sas: Thank you very much for your time!