Miss Lynn Cane is a Dutch kinky Lady who is in love with London, but also to find in Amsterdam, Antwerp and Paris. She loves to challenge her subs mentally and physically. Let's find out more about her in this interview.
Lady Sas: Dear Lynn, how did your journey into the BDSM-world start?
Miss Lynn Cane: The actual step to starting my journey was when I started my bachelor studies and got my own student room and laptop. The first thing I did was browsing online on the subject of bondage. From an early age I used to roleplay with friends and in our play we frequently used the rope of a bathrobe to tie somebody down and told them to surrender. I think despite that it was very innocent back then, it stuck to my mind as I really enjoyed losing myself in those real stories. Even when I was younger it was a regular occurence that my barbies kidnapped Ken and later on my boyfriends endured the same fate. But it wasn't until I was in my own student space with nobody looking over my shoulder when I began looking for an answer to my inner desires.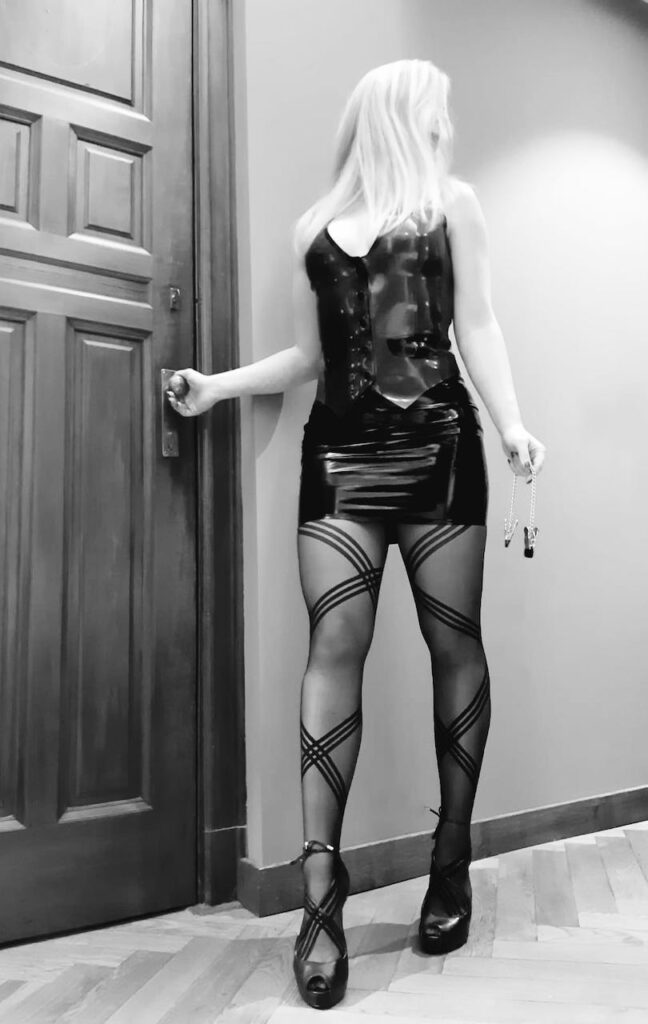 When I looked online and found pictures of naked people standing in dungeons, bound, with nowhere to go I knew two things 1) I was hooked and wanted to try it for myself and 2) there were other people with similar interests. I was relieved as I thought I was crazy for finding regular sex boring whereas challenging people or ordering them around was arousing for me. So I was not alone in this. From there on I visited my first playparty and ever since I haven't stopped playing. For me SM is sex for the mind.
Miss Lynn Cane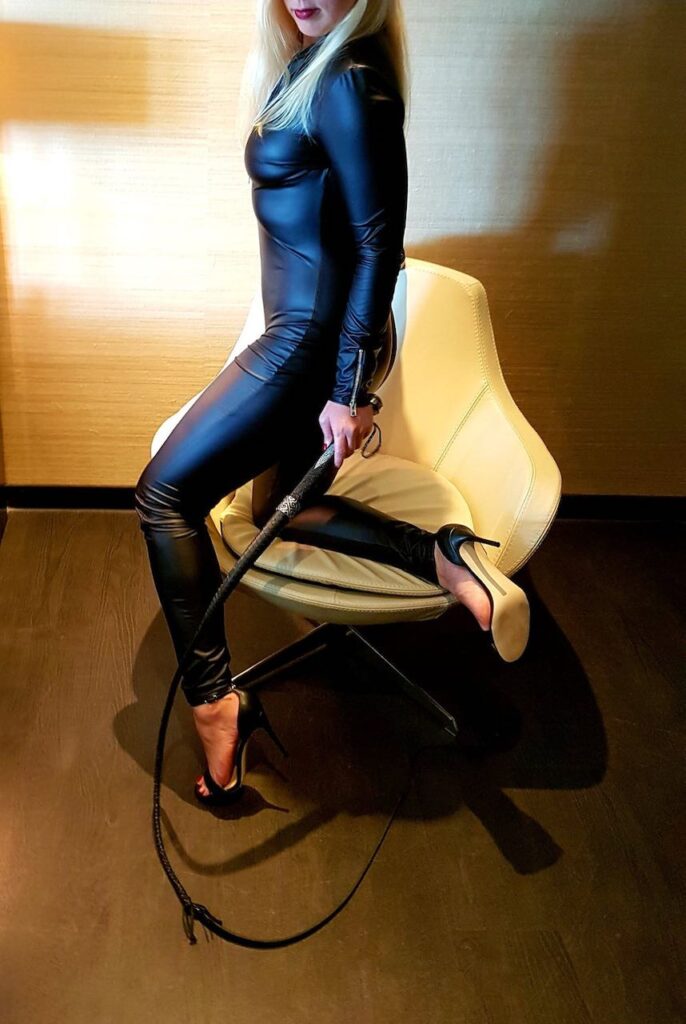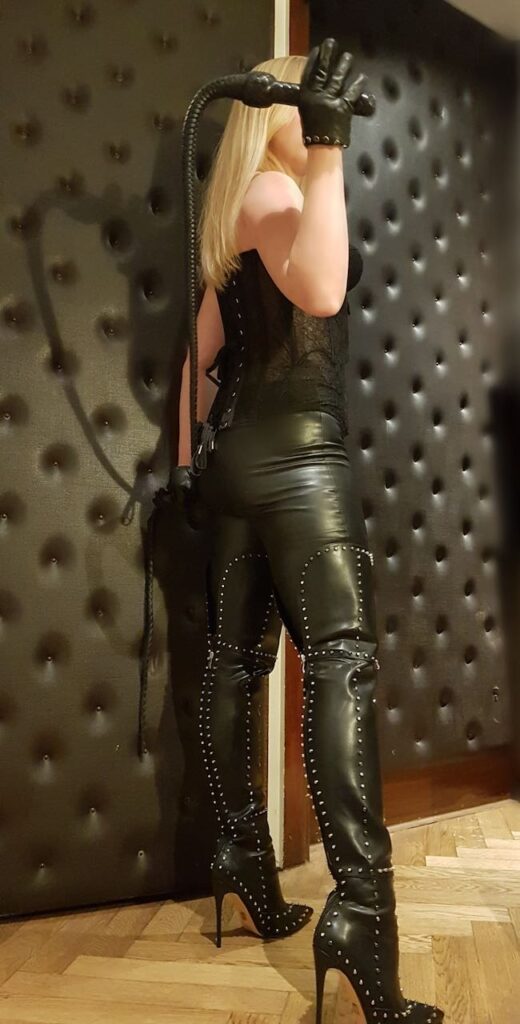 Interview with Miss Lynn Cane
Lady Sas: What is BDSM in your eyes?
Miss Lynn Cane: BDSM is just a term for a lot of things. As I think I have had amazing fetish sessions with people who are not into bondage, sadisme, masochisme or discipline or whatsoever but they are just into nylons, caressing and worshipping me, and there's no power exchange going on. It is I think playing with inner desires, making dreams come true. For me it's about having a physical, mental and emotional connection with somebody and playing within or near boundaries. It's about seducing the mind, making somebody do tasks, but all because of two (or more) people choosing eachother to forget about the world and just being into eachother. Whether its through whipping or just a stare down where they lower their eyes and accept their role, it's so subtle and exciting!
Lady Sas: Let's talk about your name. Why did you choose "Miss Lynn Cane"?
Miss Lynn Cane: When I ventured for the first time into the kink scene I wanted to try out different things; even when I wasn't submissive I had a longing to try pain. I think I felt many years ago that I had to punish myself for having wicked fantasies and what not better to do that by letting somebody hit me. The first time I got hit was with a cane. The 'swooshing' sound still makes me thrilled and thrumming with desire. Despite knowing that I will not be submissive and will not let me be hit by anybody, I can appreciate the art of pain, and caning somebody. Many people are afraid of the cane, I cherish it every time when somebody trusts me enough to discpline them with that stick. I thought about using the word Mistress, but I think Miss is more playful. And I don't want people to be too intimdated to contact me as there's still an image of a Mistress being only into pain.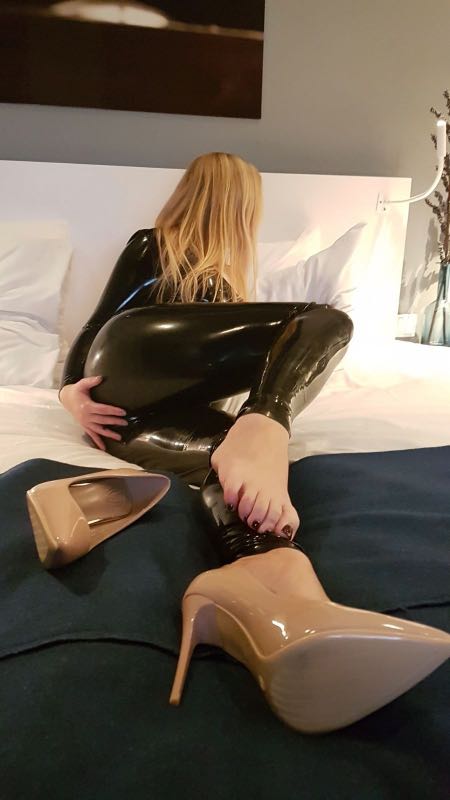 The Mistress is located in Amsterdam, but also traveling to other cities.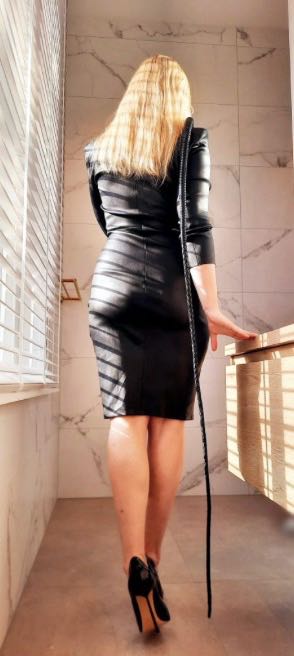 Miss Lynn Cane: sin, serve and play
Lady Sas: What's the concept behind your philosophy "sin, serve and play"?
Miss Lynn Cane: For me a kinky game is about playing for adults, when you have the right chemistry anything goes. Hence; play! Sinning is a nod to the definition of doing a 'wicked act'. Of something utterly wrong. With my love for perverse games like hardsports or carte blanche (meaning I can do everything I want to my playpartner), there's a big chance that something wicked will be happening when you play with me.

Servitude is a big thing for me. It's to me still special when somebody wants to really serve me. That doesn't limit itself to the session but also I want them to be eager to please me; making note of my favorite things, how I like my coffee, arranging my groceries, picking me up at the aiport. It's an all compassing way of them to please me. So if you want to serve me for real, want to sin with me and want to play, then I'm your Lady in crime.
Lady Sas: I saw your New Years Resolution on your website: "Visit London more often". What do you love about London?
Miss Lynn Cane: Well I think it started with my loving my English subs, and then London happened. For a while I hosted sessions in Amsterdam and London is only a 1 hour flight away. Regularly there were English subs who commented that they thought London might be a good place to visit for me. I feel that there is a certain buzz in London; there's a lot of culture and people from many ethnicities; I love the mix. Every time I'm there I'm discovering new gin&tonic bars, nice clubs and I have visited musical shows a few times. I am still planning to visit the Kinky Boots show.

There are also great latex shops and more importantly; there's a big nylons and stockings thing going on in England. Which is one of my main fetishes. So after my first visit in the lovely Hoxton Dungeon Suite, home to Madame Caramel, I got hooked. I'm now going on my fourth visit since September so I think that in itself already shows how lovely London is.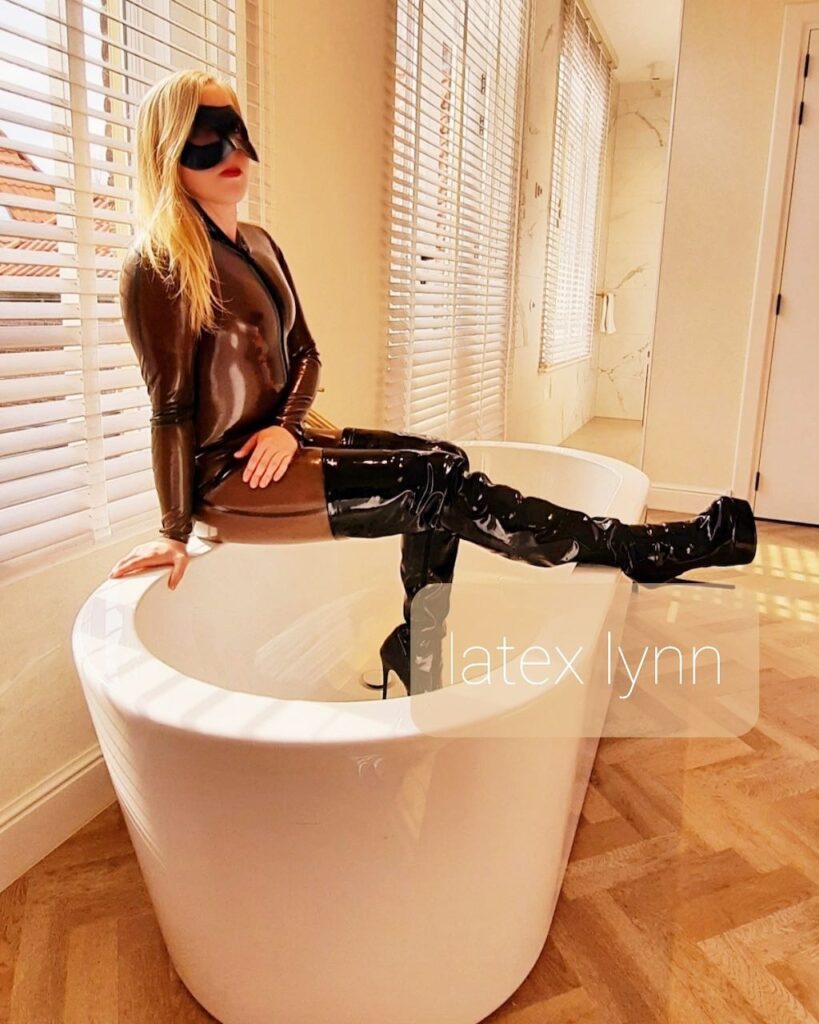 The differences between English and Dutch subs
Lady Sas: What is the difference between the English subs and the Dutch subs?
Miss Lynn Cane: I think Dutch subs are very outspoken and direct in communicating. It's the Dutch charm. Blunt but brutally honest. They really know their preferences and are not afraid to share their desires. I'm a lucky bastard as I have amazing subs who really are attentive!
Whereas English subs really are respectful and courteous in communicating, really good manners, but they have a filthy mind underneath the surface. I love that mix. It's interesting to see how loose they get when I'm playing. And they are so very welcomming! And I think I have never been asked out as much for a drink or dinner date as when I'm in London as opposed to Amsterdam. So I think Dutch subs could learn from this 😉 I am even considering relocating to London but due to Brexit I will just keep it to sessions for now.
Lady Sas: Please finish the sentence: A Femdom is a woman who…
Miss Lynn Cane: …respects their sub and know what she wants and will not be afraid to let that know and show!
Lady Sas: Please finish the sentence: If I had only 1 day left to live I would…
Miss Lynn Cane: … drink all the best gin & tonic cocktails in the world, dance wit Lady Hessa to Enigma and never stop laughing until the end.
Lady Sas: You also offer BDSM Coaching. Please tell us a bit more about this service.
Miss Lynn Cane: During sessions I noticed sometimes that people really let go of all of the surpressed emotions. They shared their hardships and struggles with me, and sometimes they mentioned that they loved talking to me. Since 2 years I have my own parttime regular coaching company but since september I started offering BDSM coaching. People don't have to be afraid with me to be judged on their preferences and can tell me about their struggles. As I have an official education as a coach and 5 years experience as a professional Domme I think can be the right person to go to if in need of some coaching.
Lady Sas: Dear Lynn, thank you for your time.