Am I cruel?", asks Mistress Arella while whipping a slave. "No, Mistress", answers the slave in the OWK-Video (OWK, Other World Kingdom). Well, I'm not so sure about this answer when I see her signature with the cane… Mistress Arella is a young, beautiful Lady from Czechia and located in Prague. From 2007 to 2010 she was living in London. Mistress Adrella is well-known from her films for OWK, The English Mansion, Woman Worship and some more Femdom websites. She also wrote a book: "The Diary of a Kinky Girl". The combination of beauty, youth and strictness seems to be very attractive for slaves. From her website I learn that Mistress Arella enjoys servitude training, casual (girlfriend) domination, foot worship, small cock humiliation, findom and more. So, let's find out all about this unique Dominatrix.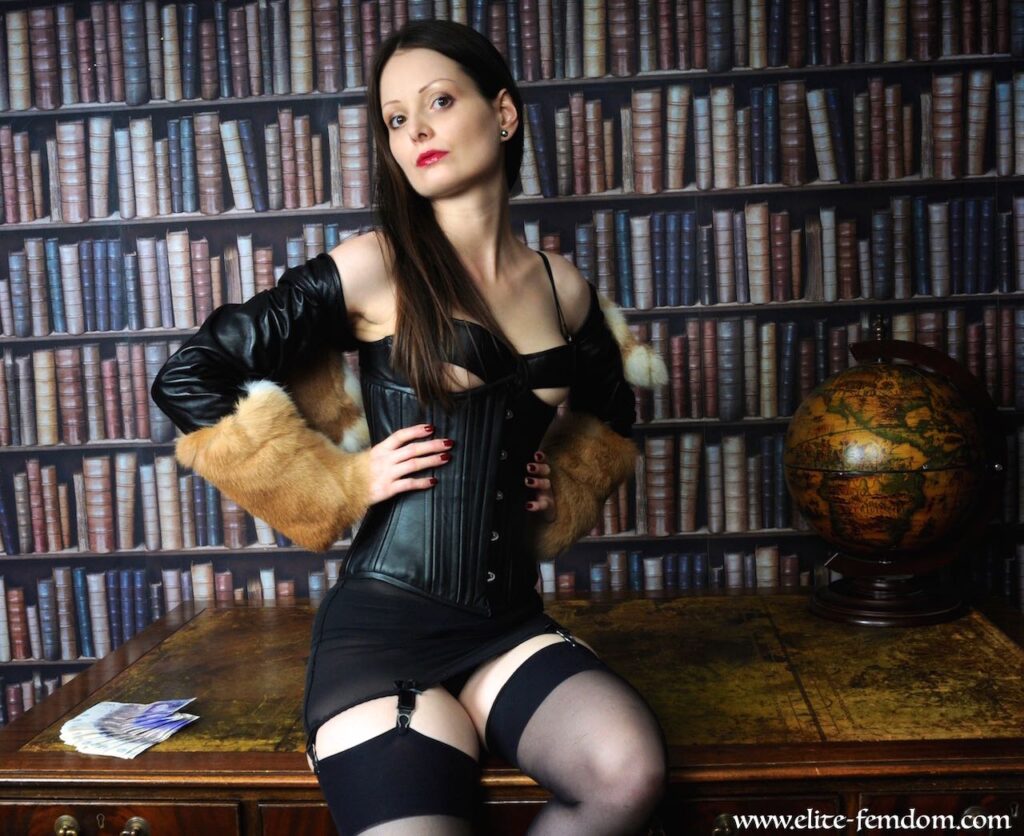 Lady Sas: Dear Arella, please tell us your story. How did you come in contact with BDSM? What was your journey?
Mistress Arella: I did not really know anything about BDSM till my mid 20s but when I found out through a guy I first met online and later on in person, I naturally wanted to learn more. About a year later I started seeing my first clients. Initially it was mostly for foot fetish sessions but gradually, as I became more skilled, I decided to offer most of the usual domination services too.
Lady Sas: What is it that makes BDSM so fascinating to you?
Mistress Arella: Frankly, I usually don´t find pure masochists or dominant people with a fetish very intriguing and I know this is the case for many other dommes too. For me what makes it all so interesting is the psychological aspect – the willingness to submit, to forgo one´s ego and to fully focus on the dominant partner and her needs. Few people can do that outside of sessions.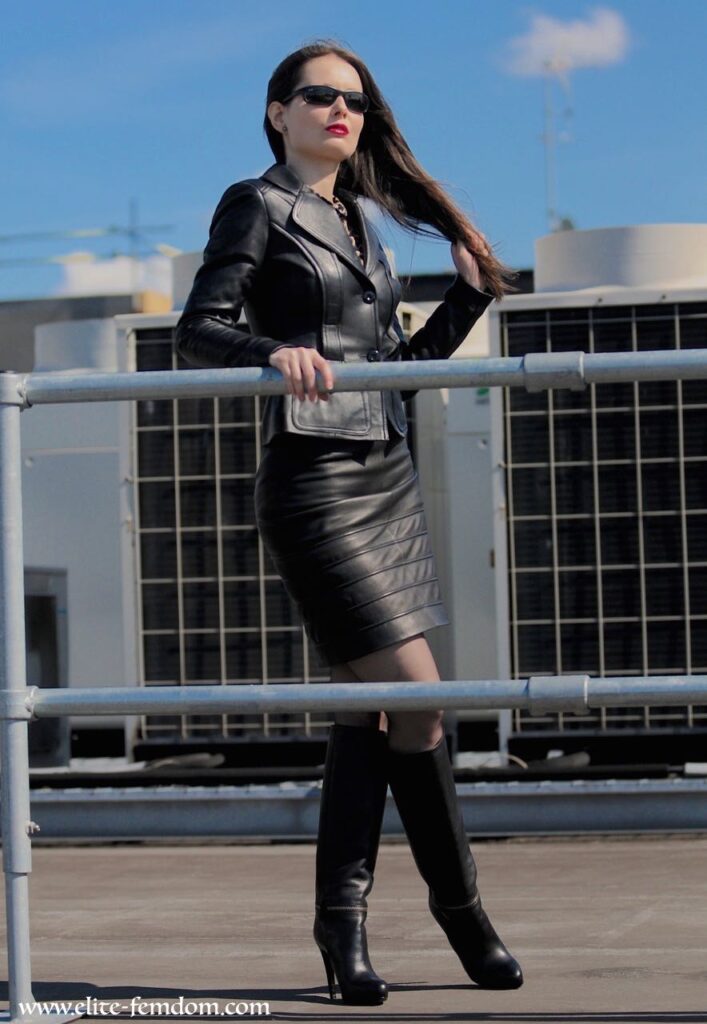 Mistress Arella, Lady of the OWK
Lady Sas: You were a Lady of the OWK, the Other Wold Kingdom. Please tell us about this experience. How often did you visit the OKW? What made it so special?
Mistress Arella: I´m afraid I haven´t been one of their regular dommes. I only visited the estate for one weekend shortly before they closed down.
Lady Sas: You shot some OWK-Videos. To me OWK-Films look very hard. Was there a kind of Movie Director who told the Mistresses to be extra-merciless?
Mistress Arella: They certainly encouraged the dommes to be harsh but at the end of the day it was really up to the Lady what she wanted to do. That´s the whole idea behind OWK after all.
Lady Sas: You have shot a lot of videos, also for other sites. How does it feel to be filmed during a session? Are there lots of people around on the set?
Mistress Arella: Usually it is 1 or 2 people behind the camera and possibly another person who is in charge of the set but that is only true for some of the biggest projects. To me it always felt a bit less relaxed than in a regular session because if something does not quite work out in the filmed scene, you usually get no chance to shoot that part again.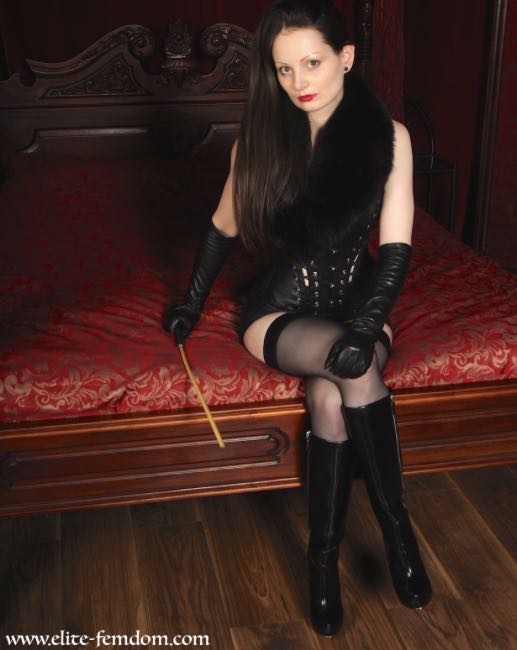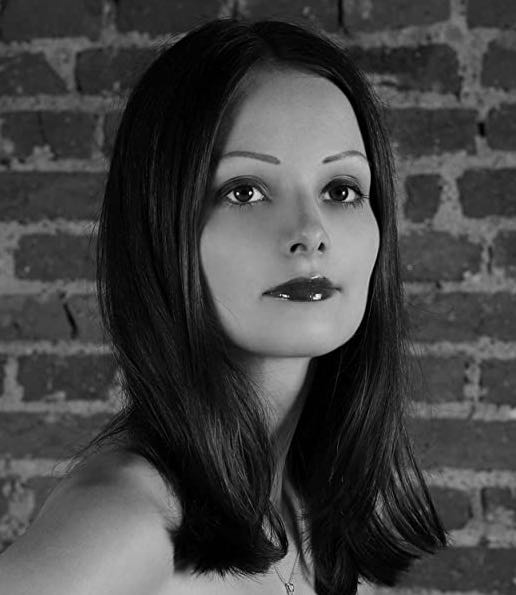 Interview with Mistress Arella from Prague
Lady Sas: Did the OWK experience influence you in a way?
Mistress Arella: I wouldn´t say so.
Lady Sas: Why was the OWK not successful in your opinion?
Mistress Arella: You should really ask the OWK management this question.
Lady Sas: As I have learned from your book "The Diary of a Kinky Girl" Ruda is the only man you have ever worshiped. How can you explain that?
Mistress Arella: When you are a 14 or 15 year old girl, odds are, you will look up to an older, very attractive lad. For me this was just a passing phase related to the very young age and thus lack of life experience. It´s not who I am. I totally enjoy being on top of my male partners in my every day life.
Lady Sas: Almost all slaves adore female feet and High-Heels. Why's that?
Mistress Arella: Well, high heels are a major symbol of female dominance and foot worship is all about adoration, total submission and humilition. These are the main pillars of bdsm after all.
Lady Sas: How does it feel to be adored like a Princess? Is it difficult to stay on the ground in your everyday life?
Mistress Arella: I don´t think it changed me in any profound way. A lot of it is just men's sexual fantasy that has nothing do to with me as a person after all. You really need to keep some distance in this trade and not take things too seriously.
About her hobbies.
Lady Sas: Please tell us a bit about your hobbies? What do you enjoy?
Mistress Arella: I enjoy fine dining, photography, spa and good quality movies that really make me think. I would like to recommend The Duke of Burgundy to those who have not seen this work of art yet: I also loved to travel with one of my slaves but that is a thing of the past I´m afraid.
Lady Sas: Please tell us about a session you will never forget.
Mistress Arella: It is impossible to single out just one session but I have very good memories of a few scenes that took place in the Avalon Residenz Berlin several years ago. The settings, the dynamics, the slave, the inspiration, the time spent outside the dungeon…all was perfect!
Lady Sas: Thank you very much for taking the time, Arella.
Update: The Website of Mistress Arella is not longer available.