Mistress Nikky French is such an inspiration. The gorgeous young Mistress used to work as a costume maker in the cinema industry before entering the professional world of BDSM. She has lots of projects going on, lives in Bristol, Cardiff and Geneva – oh, wait a minute, meanwhile it's actually London instead of Cardiff – and was even featured on the BBC. Amazing. I'm very happy that she took the time for the interview on my Femdom blog. Enjoy!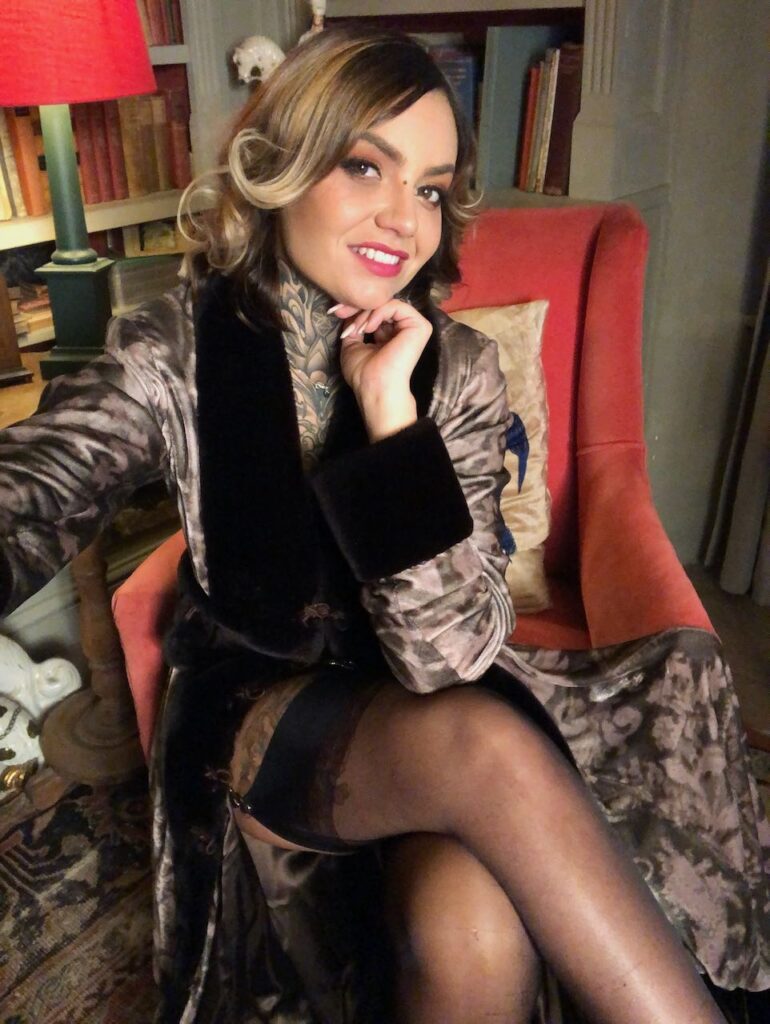 Mistress Nikky French, Bristol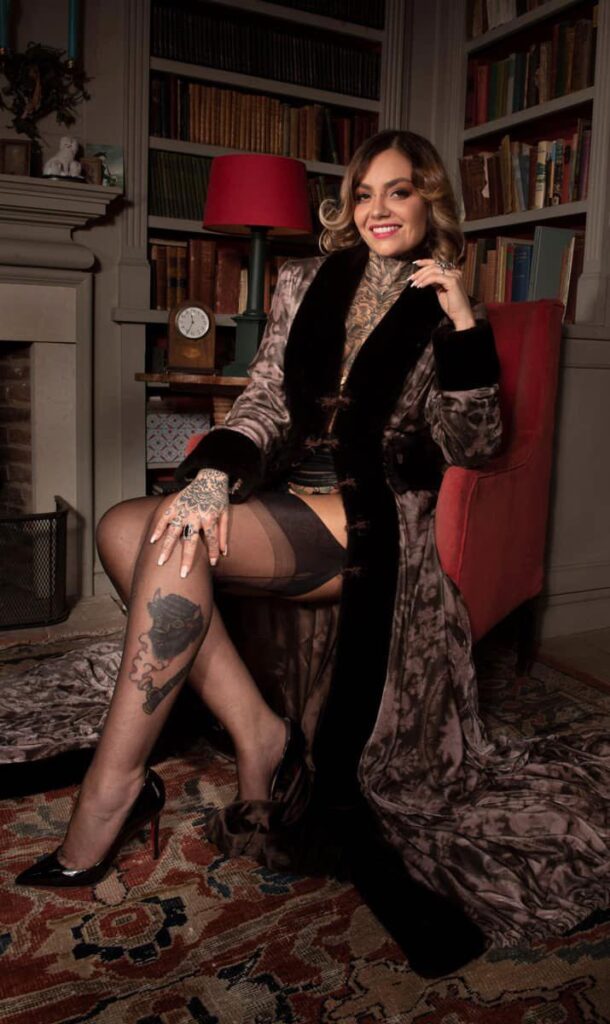 Interview with Mistress Nikky French
Lady Sas: Dear Nikky, you are a French Mistress who lives in Bristol, Cardiff and Geneva. Sounds like an interesting story. Would you share it with us?
Mistress Nikky French: UK and particularly British people, always seems to be closer to my personality rather than France (apart from Food lol). Since my young age, I loved "British Culture" and travelled a few times there… After living in Portugal, then working all over France, I decided it was time for a change. The French government offered a program called "Leonardo", an international work placement for young workers to get new skills and languages. My town was twinned with Cardiff so it was almost destiny I went there.

Before to leave, I knew this would not have a come back. In my previous job, I was a costume maker. I found a costume designer based in Cardiff under the program and did my work placement for 3 months and then she offered me to work for her in 2 more films. My UK adventure started well, I fell in love with Wales. Being tired working in the cinema industry, I decided to become a dominatrix, which fitted perfectly with my personality. Becoming my own boss and my unexpected quick success gave me wings, confidence and motivation to do more and more… From Cardiff I moved to Bristol and did very well. Then a French dominatrix offered me to come to work in Geneva so I gave it a go and also did very well. But as I'm never satisfied with my work, I know I can always improve, and also good things happen to me. I recently had the opportunity to have a fantastic location in London W1. I will soon close the dungeon in Cardiff to open this one. Bristol, London, Geneva till I get bored and need a change!
Sensual Smiling Sadist with a twist
Lady Sas: You call yourself "The Smiling Mistress". What does this mean?
Mistress Nikky French:People who meet me, know that I always smile, it's my personality. My facial expressions are rather soft then cold, I see myself as a friendly person and I hope I am. I like to have fun in my work and don't like it when it's dictatorial. So many feelings you can communicate with a smile more than just a mean cold face… I could also call myself The Smiling Sadist lol.
Lady Sas: You say about yourself that you are "very different than all the other mistresses" and that you have your own style. How would you describe your style?
Mistress Nikky French: In few words, Sensual Smiling Sadist with a twist.
Lady Sas: You are featured in the documentation "Sex On The Edge" from the BBC which is about chastity. How did the BBC approach you?
Mistress Nikky French: The BBC was looking for men in Chastity. They found my slave who was writing at this time a blog about our relationship. They were very interested, as our relationship was very intense and real. They contacted us through Fetlife and we said yes!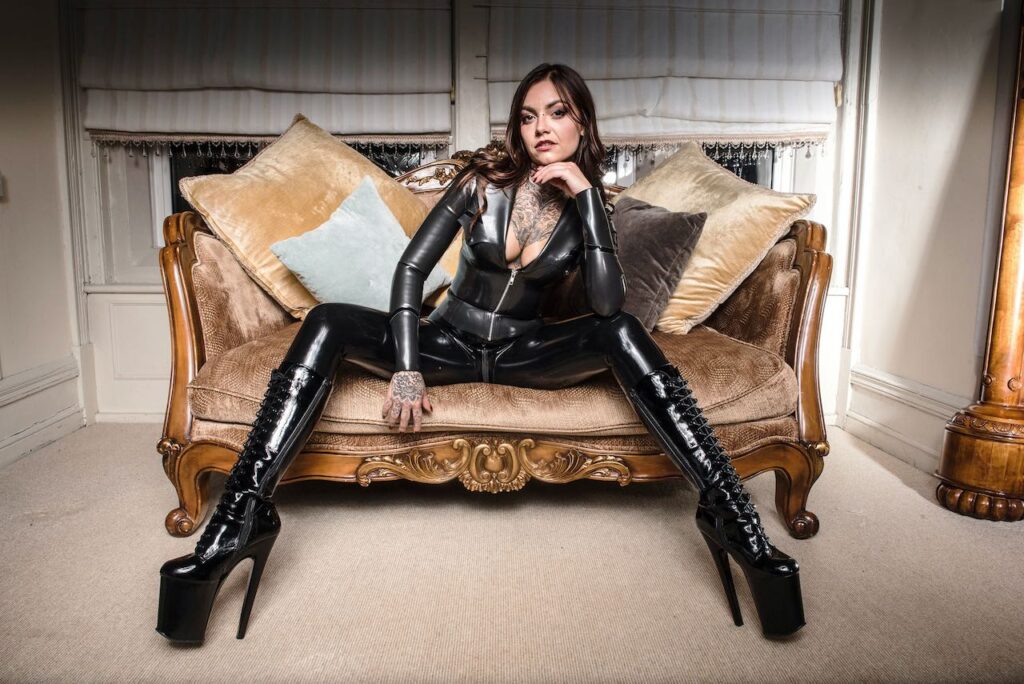 100 days in chastity
Lady Sas: In the video your slave mentions that he was in chastity for over 100 days. This is a very long time. Do you have some tricks and hints for slaves and also for Mistresses you want to share?
Mistress Nikky French: Honesty, courage and determination are for me key. If you wish to really get into chastity, first of all you have to be honest and not cheat! You need to be ready to offer all the control of your body and mind to someone else, and of course play the game.
Lady Sas: How does it feel to keep a slave in chastity and to hold his key?
Mistress Nikky French: Feels amazing!! Knowing a man can't masturbate, depends on you, knowing that his cock squashed every morning in his device but he can't do anything about it apart from suffering, all those aspects make me laugh and feel powerful.
Lady Sas: Do you also work with Tease-and-Denial? And if yes: How do you use it?
Mistress Nikky French: Teasing is a big thing for me. I love to be sexy, I love to think that men desire me. I'm a seductress. Denial, not really… I assume that if a man pays for a session, he should be the centre of my attention. I prefer to replace Denial by Edging, much more fun to have a man begging you for relief.
"They all love my strapon"
Lady Sas: You offer humiliation – "but not hard", as I saw on your website. As far as I experienced it slaves tend to need more and more humiliation. Where is the red line for you where you say: Stop, this is all you can have from me.
Mistress Nikky French: I'm very selective regarding my clients. I only want to session with slaves who can fit in my world. As they're all very nice people, I found it hard to humiliate them verbally. First, sounds very ugly and of course not genuine coming from my mouth. So I prefer to humiliate them with tasks more then words.
Racial humiliation is a big NO.
Lady Sas: What are the differences between your guests in the UK and in Switzerland?
Mistress Nikky French: I would to be more precise about the difference between UK and Switzerland the roman part (French speakers). In UK my guests are more experienced, more slaves then submissives and more into corporal punishment. Geneva seems to have just discovered BDSM. A lot of them are beginners, big foot fetishists and very sensual. The german part is very similar to UK. But for sure, one thing they have in common, they all love my strapon!
Lady Sas: Do you also offer sessions in France?
Mistress Nikky French: Unfortunately laws in France are very tricky and put sex workers in dangerous situations, I prefer safety rather than money.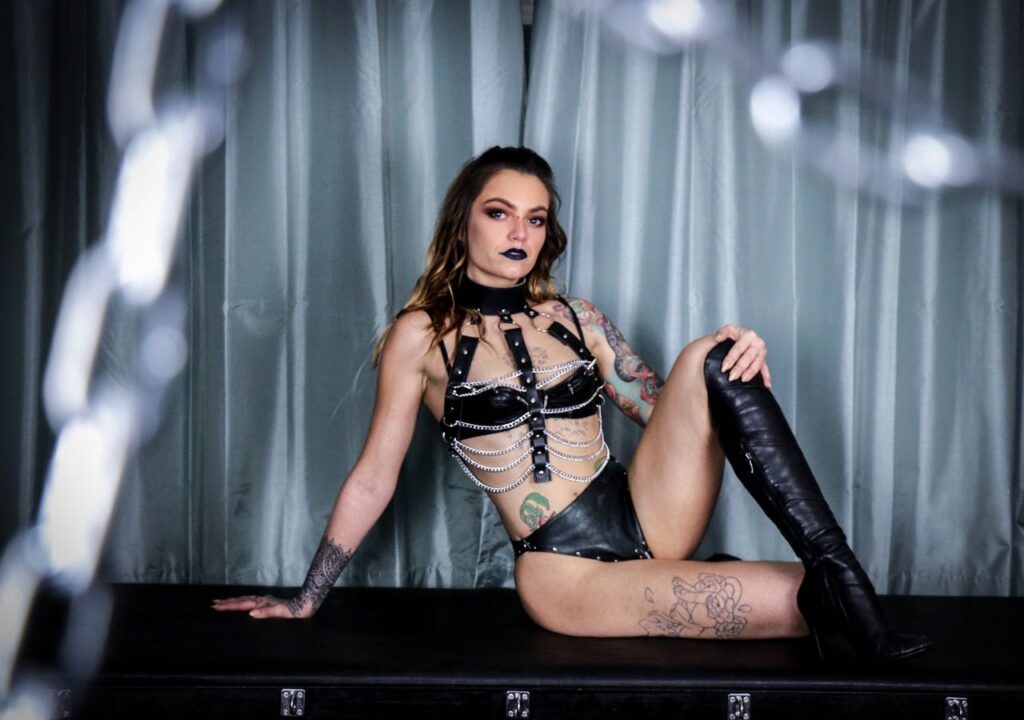 How Nikky French stays in shape
Lady Sas: I was impressed to learn that you have a personal trainer. How often do you work out?
Mistress Nikky French: I see my personal trainer 2x a week then usually I "try" to go 3x on my own.
Lady Sas: How important is it for you to be in good shape?
Mistress Nikky French: I'm from a family of food lovers, my dad is a patissier and desserts at home are always cakes, puddings or chocolate. But we also like to look good and look after ourselves. Since my young age, every time I did put on weight, my dad imposed on me diet and exercises but still had desserts at the end as a reward! I think for me it's normal to look after our bodies, take care of them and feel great. But it's also important in my work. Being a Dominatrix can require a lot of physical efforts. 2 years ago, during a filming with FetishLiza, I hurt my hand very badly and I still pay for it today… I don't want to damage my body so exercise is at least the best I can do to prevent this.
Lady Sas: What does this mean for your diet? Can you tell us a bit about your habits?
Mistress Nikky French: Simple! During the week I'm careful, a lot of water, soup, salad, bread, cheese & wine. Weekends, no restrictions!! Cooking is one of my favourite hobby, so I usually invite friends around and I cook a nice leg of lamb and homemade puddings.
Lady Sas: What does the private Nikky do to enjoy life? Any interests and hobbies?
Mistress Nikky French: Like I said previously cooking is every week. Food is very important in my life. My other biggest hobby that I can't do since I'm in the UK is being a Mechanic! In France I had classic cars, specially old trucks, bigger is better 😉. My passion is to restore vintage vans, military trucks, then make them into campervans. Unfortunately the lack of space in UK hasn't allowed me a the opportunity to store them … But when I'll be able to buy my cottage in Wales, I'll definitely get back to it!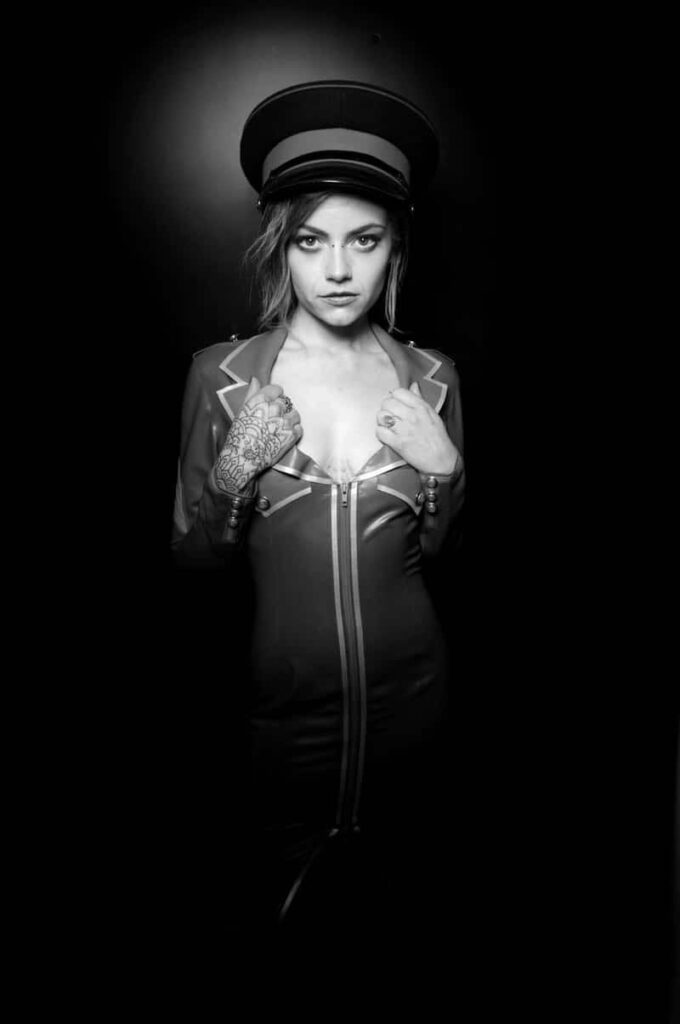 Nikky French's plans for the future
Lady Sas: What are your plans for the future?
Mistress Nikky French: I've have a lot of projects going on. I can only do the same thing for a certain time, so I always need to improve or change. I already have a lot of projects going for the next step of my life but this is top secret! For my retirement, I would love to own a B&B in the sun.
Lady Sas: Dear Nikky, it is a pleasure to have you in this interview series, thank you for your time.