Mistress Julia Taylor is an experienced, outstanding Mistress from the United Kingdom, located in the West Midlands. She is a true inspiration for all BDSM enthusiasts. I'm glad she took the time to answer some questions. Enjoy the interview!

Lady Sas: Dear Julia, when you look back to the very beginning – how did you get in touch with BDSM and Femdom? How did it all start?
Mistress Julia Taylor: ooh well that is a question, haha. My dominant nature was with my from birth I do believe. Being the elder of 3 siblings with 2 younger brothers, I quickly found that dominating them allowed me to get what I want. I distinctly recall cutting spikes from an evil plant called a "gorse bush" and using them to torture my younger brothers haha oh laugh I did. I also recall torturing and gagging one of my brothers to ensure he would sit and listen to the story I was trying to read to him. Swine, once released he ran to mother and told on me. I was often in trouble!
I also believe I grew up in a time that strong dominant were very much on the increase, after all Margaret Thatcher was decidedly dominant haha plus being inspired by so many fabulous female, my young eyes drank ladies such and Grace Jones, Annie Lennox & let's not forget a young Madonna who all inspired me to be proud, independent, dominate female.
I could talk on this matter for years! I must also mention the strong dominant females in my family who inspired me daily.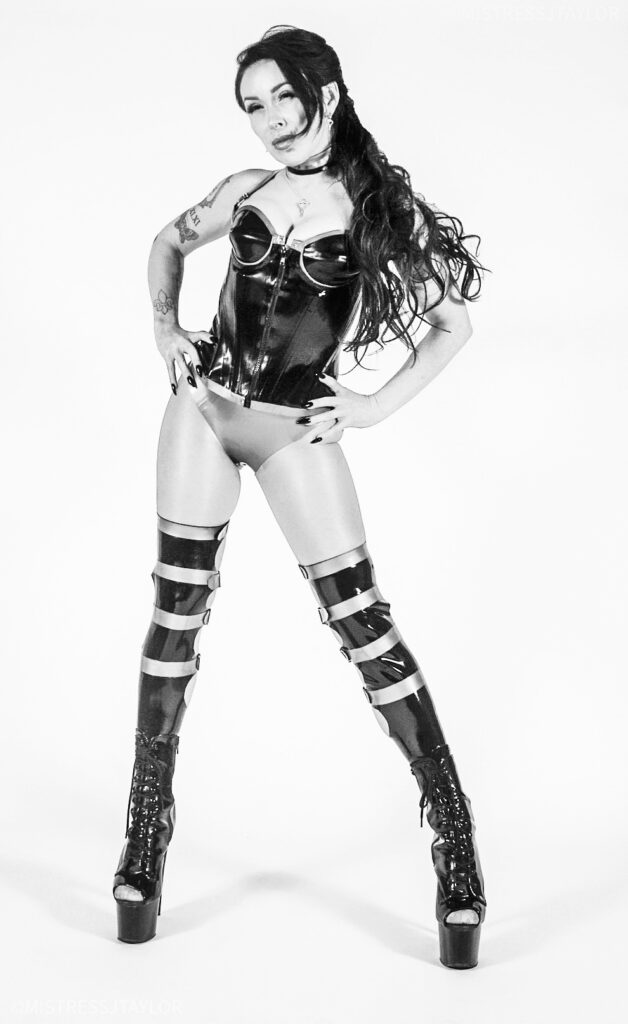 Interview with Mistress Julia Taylor from the UK
Lady Sas: What fascinates you about BDSM?

Mistress Julia Taylor: A beautiful artform that creates such emotion with in us, both my submissive and myself!. On the surface of BDSM we have such fun and enjoyment, what truly fascinated me is how deeply I can touch my submissive. The power my position gives me to delve deeply into my submissive souls (when they are brave enough to truly let go.) has astounded me.
Over the years I have discovered that being in my position allows me to heal & teach my boys how to manage & deal with emotions. This artform runs so much deeper than just kinky play.


Lady Sas: On your website I saw you wearing a really giant strap-on. Does it really fit into a slave? What is the attraction of such extreme anal games for you and for the slave?
Mistress Julia Taylor: Hehe my famous extreme strapon collection and I am delighted to say that every single extreme strapon I own has been used. There are very few boys who can house some of my strapons, and a meeting with a Bumwhore (I named all my strapon loving boys, Bumwhores, superb name hehe) called Kinky Steph allowed me to push my own experiences of strapon play as he is able to house such extreme dildos as Goliath.
Like a lot of my wonderful visitors, I have a nature that likes to take everything to the extreme, so this has been a natural evolving of myself and become one of my favourite forms of play. It feels totally natural to me that it is my boys that her fucked haha and the bigger the toy the more satisfy pour moi.

Lady Sas: You are an experienced Femdom. Is there something you have learned about men you can share with us?
Mistress Julia Taylor: How sad it is that boys are so nervous of communicating and being open with them selves and others. We have many reasons in society as to why this is the way of things and something I work to correct with the boys who step into my Lair. I have lost count of the dear boys who have tortured themselves for years berating themselves due to the interests and fetishes they have, some put in place in formative years due to abuse, and this abuse then continues for the rest of their lives if they are not taught differently and given the opportunity to express what they desperately hide within themselves.

We all deserve to be at peace and free, which is why I continue to build and improve my play space to allow the chosen few who kneel before me to not just indulge in kinky play/femdom but to learn, accept & and grow personally.

When this works, there is nothing better in the whole world than to see one of my boys accept themselves and find the self love and pride that is so important for a healthy human being.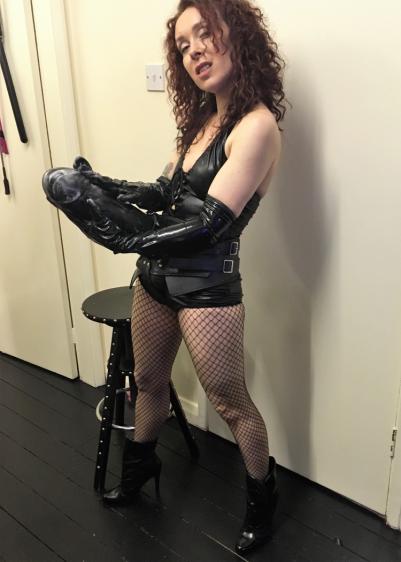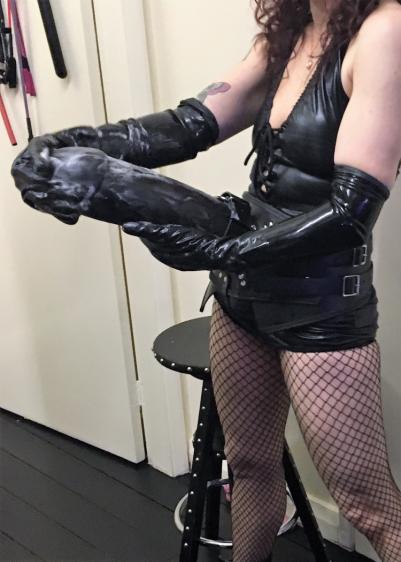 Has BDSM changed your view of men?
Lady Sas: Has BDSM changed your view of men?
Mistress Julia Taylor: Oh most definitely and I adore them!. My journey has taught me about people, and myself, which after all is what life is all about.
What saddens me is the lack of self worth and self love I find with people, so through my art I endeavour to show those I come in contact with how important this is.
Lady Sas: What do you do when you don't dominate men? Are there any hobbies or activities?

Mistress Julia Taylor: I made a choice many years ago to devote my life to my chosen path, so 6 days of the week I am to be found at my Lair ready and available to tend to my dear beasties, on the odd occasion I am not you will find me at home with my beautiful daughter & dog, family is very important to me also so any spare time I have I spend it with them. I raised my beautiful daughter on my own, we are blessed with a beautiful relationship and I immerse myself in that as often as I can. I am quite a home bird when out of latex hehe.
Lady Sas: What are your plans for the future?
Mistress Julia Taylor: Ever since I first stepped into a dungeon I had always dreamed of owning my own, I made this a reality almost 10 years ago, and have been working ever since to improve my space. Now I have just extended my original play space to 4x the original size. The Taylor Lair now house 11 rooms which I have just begun to refurb, my 2nd play room is due for completion this week then I begin on a new much larger Medical Room. Once we have all 11 rooms and communal areas completed The Taylor Lair will be available to hire for private sessions and events. Finally fulfilling my life's dream better than I ever imagined. We have a very exciting 2020 ahead.

So finally I just wish to Thank you for first inviting me to do this interview my lovely and also to you the reader for taking the time out of your day to sit and read my interview. Stay Blessed & Thank You. MJTx
Lady Sas: Thank you very much.